70% of UK public are uncomfortable with how brands use their data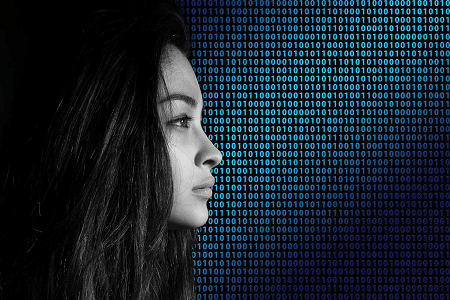 Giving your communication the human touch can play a crucial role in bridging the gap between data privacy and personalisation, new research by customer consultancy Quadrangle has found.
Quadrangle's 'Post Digital Customers' report, based on a nationally representative survey of 5,000 consumers using Dynata's online panel shows that 70% of the UK public are uncomfortable with how brands store and use their personal data.
Despite these concerns around privacy, 53% of UK consumers agree that sharing data is unavoidable if you want to use the internet properly, while 36% of people confess that they would use voice activated devices if they 'make life easier'.
In fact the UK is approaching mass adoption of smart speakers, with 22% of people having a voice-activated device in their home – up from 9% in 2017. Over half of millennials (53%) and Gen-Z (52%) believe that voice activated technology is the future – while only 34% of Baby Boomers share this opinion.
Even with this growth in adoption privacy remains a key issue for UK consumers. 51% of Baby Boomers stated they would never have a voice-activated device in their home because of privacy concerns, which perhaps isn't surprising given their scepticism towards the technology. More surprisingly 46% of Millennials and even 47% of Gen-Z share this sentiment, similar to the percentages who believe voice to be the future.
This trend was also apparent when we looked at personalisation, 56% of Gen Z, 57% of Millennials and 43% of Gen X believe that brands have to personalise their products if they want to be successful. However, only 31% of respondents said that they were happy to share their data with brands to enable them to make more personalised products, with 44% unhappy and 25% neutral.
For brands looking to win a sceptical public over to sharing data with them, making openness a virtue and openly explaining how data capture benefits both customers and the brand itself, will generate trust and permission. Those brands that build this openness into strategies around personalisation or developing voice will the ones that succeed.
Ben Skelton, Group CEO of Quadrangle said: "This report clearly illustrates the data privacy concerns that stretch across all generations. Brands need to find a balance between personalisation, transparency and humanity when engaging with consumers. Voice technology can potentially unite all three of these to manage customer interactions with brands – but it requires brands to communicate how data is being used with clarity and to be transparent about the benefits and drawbacks."
Voice-activated tech has the potential to be a powerful tool for brands looking to get closer to their customers. Now that a critical mass is open to using voice-activated technology to manage their interactions, brands should think seriously about how voice can augment customer strategy."
Methodology
This report on Post-digital Customers draws on data, analysis and insight from the Quadrangle New Masters study. The study, which has been conducted annually since 2016, covers a nationally representative 5,000 customer sample using Dynata's online panel.