JICWEBS adds big names to Blockchain ad transparency scheme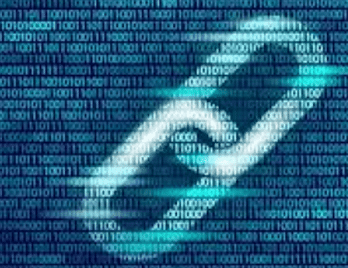 JICWEBS Blockchain Pilot program, a cross industry committee for creating trust in digital advertising, has added Mindshare, Zenith, OMG and Havas to its project.
The firms join Unilever, Nestlé, McDonald's, Virgin Media and O2 who were the founding brand partners.
The pilot project evaluates how blockchain or Distributed Ledger Technology (DLT) – can contribute to resolve the trust, transparency and inefficiency problems the digital advertising industry is facing.
Five major advertisers and their agencies are participating to the pilot – Unilever, Nestlé, McDonald's, Virgin Media and O2 are joined by Mindshare, Zenith, OMG and Havas. The other trial participants come from across the supply chain, including publishers and a range of demand and supply side providers. They are listed below.
ISBA, one of JICWEBS' founding members, is separately conducting a study of the programmatic supply chain. The ISBA study is an end-to-end industry market audit looking to understand the distribution of costs across the supply chain. The two initiatives complement each other: the ISBA study will provide a "snapshot" of some of the major problems the industry is currently facing, while the JICWEBS pilot is evaluating how a DLT technology platform could be a permanent solution to handle these problems.
Stephen Chester, Director of Media, ISBA, commented 'We're pleased to see good progress being made in the efforts to increase all stakeholders' understanding of the digital supply chain. Our own Programmatic Supply Chain Transparency Study – conducted by PwC – will provide the industry with empirical evidence that it needs to underpin and drive forward any future technological solutions.'
Richard Reeves, Managing Director, AOP, commented 'We welcome all initiatives that increase transparency for our members, and shed light on where advertising spend is being distributed across the digital supply chain.'
Jon Mew, CEO, IAB UK added 'We're delighted to see so many of our members sign up to these opportunities to enhance transparency across the programmatic supply chain. I would encourage all IAB members to take part in the JICWEBS pilot.'
JICWEBS has partnered with London-based tech business FIDUCIA for the pilot which it plans to run across the rest of the year. If successful, JICWEBS will consult with the industry on how best to roll this out in 2020 to raise levels of trust and transparency in the sector.
Trial Participants

Flashtalking
Mindshare
Sky
GiveMeSport
Moat
SMART Adserver
GumGum
Nestle
Sublime Skinz
Gumtree
Netmums
Unilever
Havas
O2
Virgin Media
Index Exchange
OMG
Xandr
Integral Ad Science (IAS)
Rightmove
Zenith
McDonald's