Mastercard partners IBM for EU data trust ahead of GDPR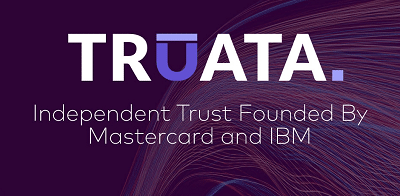 Mastercard and IBM teaming up to create a new 'data trust' within the EU, called Truata.
The aim of the independent trust is to help businesses meet the requirements of GDPR that will come into force on May 25th.
Truata has been designed specifically to help organisations conducting analytics ensure they are in full compliance with the new GDPR regulations.
The trust will manage, analyse and organise large quantities of personal information data held by companies to ensure that businesses only store the necessary data.
"At Mastercard, data privacy and security are part of our stock in trade. Data and analytics are central to our business. For security. For business intelligence. For enabling personalized experiences and faster, more relevant service to our customers and their customers," said Kevin Stanton, chief services officer, Mastercard. "We are proud that Trūata builds on a rock solid foundation of security, privacy, technology, trust and expertise. With true independence and advanced technologies, Trūata will be key to answering businesses' biggest data questions."
The trust will also help businesses to organise their data accordingly and force them to remove any unwanted personal information of an EU citizen immediately.
Additionally, Truata will allow organisations to be sure they are meeting the regulation standards whilst continuing to innovate and deliver services that their customers demand.
IBM and Mastercard will be providing the initial investment and technological expertise in order to get the trust off the ground. IBM has been chosen in order to utilise its technology such as cloud capabilities, analytics and cognitive computing.
"We are proud to partner with Trūata to offer our industry-leading technologies to help businesses extract greater value from their data, while maintaining its integrity and protecting the rights of individuals," said Arvind Krishna, senior vice president Hybrid Cloud and director of IBM Research. "Data is a powerful resource and companies have a clear responsibility to protect it. That is why we believe that GDPR represents a catalyst for digital transformation that will lead to enhanced data privacy, more efficient and integrated data processing, and the ability to gain deeper insights for enterprises as they meet these requirements."
Under the new regulation, businesses will also face tougher consequences if they breach the regulation. A business must report a cyber breach within 72 hours of it occurring, which if they fail to do so the business will incur a fine of up to $20m or 4% of global turnover; whichever is more.
Neither of the companies disclosed the value of the investment they put into the trust, but the company is in talks with various other founder companies ahead of the launch of Truata when GDPR is implemented.