Universities are the biggest employer of AI talent in UK- report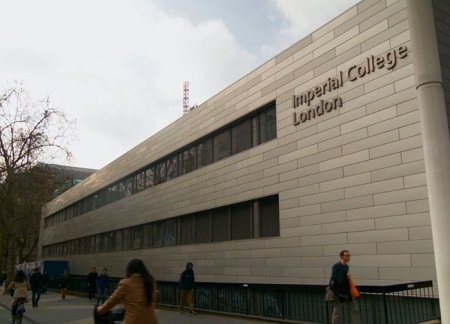 The biggest creator of AI-related jobs is Imperial College London, with its recruitment drive accounting for 7.4% of all AI vacancies, as universities dominate recruitment in the sector, according to new research.
The figures, released by job site Indeed, indicate that global tech companies, including Amazon and IBM, also appear among the top organisations advertising AI roles in the last 12 months.
Key findings:
Imperial College London revealed as the UK's biggest AI hirer, with its recruitment drive accounting for 7.4% of British AI vacancies
Universities make up four of the top six recruiters of AI talent, followed by tech companies
As London Tech Week begins, data from the world's largest job site Indeed shows British AI vacancies have tripled in the past three years
One in every 13 AI vacancies (7.4%) Iisted over the last 12 months on Indeed's UK site was at Imperial, with other leading academic institutions also recruiting heavily in the field. Four out of the country's top six recruiters of AI professionals are universities, with Oxford, Cambridge and University College London all competing hard for AI talent.
Britain has rapidly become a world leader in AI research and development, and the sector is set to have a starring role at this week's London Tech Week.
Indeed's data shows that AI skills are more in demand in the UK than in any other developed economy, with the appetite among British employers even outstripping that of their US counterparts.
That demand continues to rise too, with Indeed's UK site currently listing three times as many AI vacancies as it did three years ago.
Jobseekers are responding in kind, with levels of candidate interest in AI-based jobs doubling since the start of 2015.
Academic intelligence – the UK's top hirers of AI professionals
| | |
| --- | --- |
| Employer | % of UK postings for AI jobs |
| Imperial College London | 7.4 |
| Amazon | 4.9 |
| University of Oxford | 3.4 |
| University of Cambridge | 3.4 |
| IBM | 2.5 |
| University College London | 2.2 |
While popular portrayals of AI verge on the science fiction – with intelligent machines and robots seemingly set to replace human workers in some fields – Indeed's findings show that for now the opposite is true, with AI creating numerous, and lucrative, job opportunities.
Typical roles include Machine Learning Engineers and Software Developers and, as is common in the AI sector, the level of technical expertise and experience required means workers can expect to be well paid; the average annual salary for a Machine Learning Engineer, for example, is £54,739.
Indeed launched Prime in London in 2016, an online career platform that provides employers with top talent based on areas such as coding skills, education and work experience.
Shawn Bose, General Manager at Indeed Prime commented: "London Tech Week isn't just a showcase for the best new technology; but for a whole new wave of jobs too. Artificial intelligence sits at the heart of Britain's tech boom, and the UK has emerged as a world leader in the creation of both AI technology and jobs.
"It's striking how many AI jobs are being created by universities. With AI technology still in its infancy, academic researchers are racing to discover its full potential. Just as the genesis of Silicon Valley came when the worlds of scientific research and business collided at California's Stanford University, we could be seeing a similar pattern beginning to emerge with AI in the UK.
"The combination of high salaries and the chance to develop transformative technology continues to attract some of the brightest and best professionals to careers in AI. While automation will inevitably change the world of work beyond recognition, for now the AI technology behind it is creating thousands of job opportunities for highly skilled, and therefore well paid, individuals."