Amazon Prime Day sales beats Cyber Monday and Black Friday combined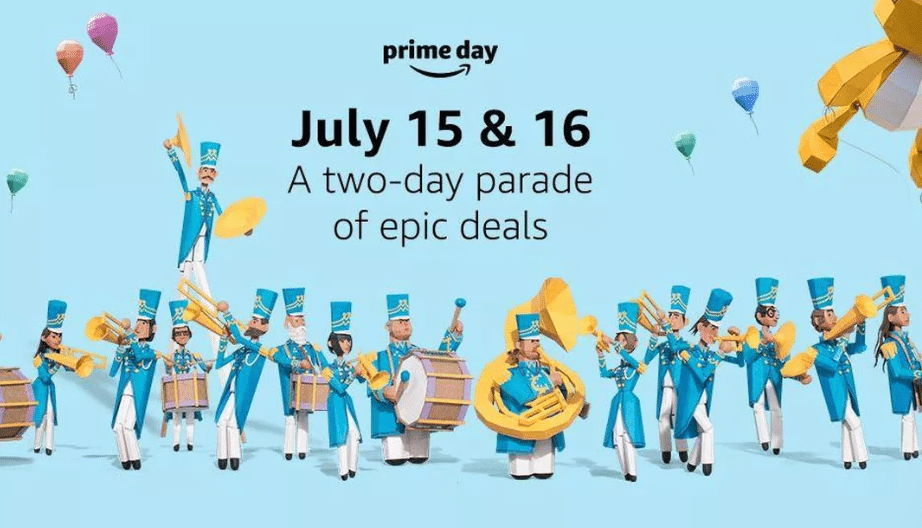 Amazon declared Prime Day its biggest shopping event in history, with sales surpassing those of Black Friday and Cyber Monday combined.
Amazon said it sold with more than 175 million items sold over the 48-hour event, which started Monday. Last year, the event lasted 36 hours, during which Amazon sold about 100 million items.
Amazon said top sellers in the US included the LifeStraw Personal Water Filter, Instant Pot DUO60, and 23andMe Health and Ancestry kits. At Whole Foods, which is owned by Amazon, best-selling Prime Day deals included organic strawberries, red cherries, and blueberries.
The company didn't say how many Prime members shopped during the event or provide any details on total dollar sales.
However, the company provided a few other statistics, including:
· A record number of Prime members shopped during Prime Day in the U.S.
· Prime members purchased more than 100,000 lunchboxes, 100,000 laptops, 200,000 TVs, 300,000 headphones, 350,000 luxury beauty products, 400,000 pet products, 650,000 household cleaning supplies, and more than one million toys.
· Prime members purchased more than 200,000 LifeStraw Personal Water Filters and 150,000 Crest 3D White Professional Effects Whitestrips Kits.
Amazon also said its top-selling deals included many of its own devices, such as the Echo Dot, Fire TV Stick with Alexa Voice Remote, and Fire TV Stick 4K with Alexa Voice Remote.
Michael Schirrmacher, Managing Director UK, Bloomreach, believes it's not about competing on price, it's about winning customers in other ways.
"Why can't every day be Prime Day? That's the mentality all retailers need to have. Major discounting will certainly be a huge draw for Amazon, but other brands and retailers shouldn't feel like they have to match price drops to be able to compete. In reality they can perform better by focusing on what Amazon fails to do time and time again – emotionally relate with consumers. A great experience is about much more than price, it's also about nostalgia, aspiration, desire, data, visuals cues, desire and demand.
"The way to win against Amazon is to pick the right spots in which to excel in the aesthetics – understanding your customers and showing them you know them through the story your brand tells – and using data to get the right product in front of the customer at the right time – personalisation. Using an AI-powered digital experience platform, for example, that listens and learns from customers to help them find exactly what they're looking for in record time will clearly differentiate from the sluggish, catalogue style approach Amazon takes.
"It has to be remembered, every business competes with Amazon and the discount game is dangerous. Instead, shopping online should be an experience, one that's both remarkable and memorable, but more importantly one that customers want to repeat."
Paul Kirkland, Retail & Hospitality Director at Fujitsu UK, said: "Like Black Friday and Boxing Day, Amazon Prime Day has become a fixture in the retail calendar – and this year, it is once again being adopted by brands looking to compete with the eCommerce giant. However, while fighting for visibility in the crowded online retail space may seem like a way to grow profits, the truth is that these types of sales and discounting are not sustainable. Instead, retailers need to focus on the key differences between on and offline shopping; and using technology to match the immediacy, personalisation and ease of use of online shopping is a vital way to reinvigorate the in-store experience and inspire people to return to the high street.
"Put simply, it is not enough to rely on offering exclusive items and deals. Retailers must use their stores as a platform for discovery, engagement, experience, and interaction. Technology is providing solutions here; whether it's using augmented and virtual reality to immerse people in an engaging experience or leveraging predictive analytics to build a responsive and speedy delivery network. We found that over half of retailers are already looking forward to AI helping them meet consumer demand for new and exciting physical retail experiences. These long-term investments in technology and in-store expertise will help engage customers at a time when the online retail space is at risk of being dominated by white noise and conflicting deals."