Black Friday: 91% of UK shoppers 'will avoid stores amid Coronavirus fears'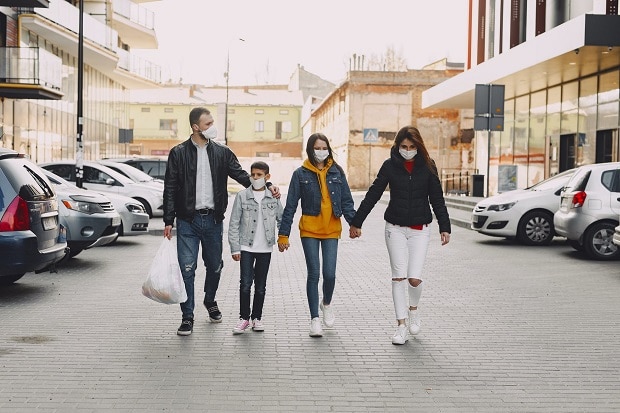 Following fears of Coronavirus, the overwhelming majority of UK shoppers (91%) are planning to avoid physical stores this Black Friday, according to new data.
The study, from analytics company Contentsquare surveyed over 1,000 UK shoppers, also found that while many consumers are avoiding Black Friday altogether, over a third (35%) will still be hunting for deals online.
This news comes after US brands such as Walmart and Target announced that they will be closing their physical stores on Thanksgiving, ahead of the Black Friday weekend.
During last year's Black Friday weekend, online sales jumped 14%. This year, however, Contentsquare is expecting an even larger jump in digital purchases as consumers avoid the stores and stick to shopping online. The analytics firm will be tracking these purchases via its on-site e-commerce data hub.
Commenting on the Black Friday research, CEO at Contentsquare Jonathan Cherki said: "Historically, Black Friday has been a brick and mortar affair, but in recent years we've seen huge increases in the number of consumers shopping for deals online."
He added: "This year might mark the end of Black Friday as we know it, with many leading retailers promising to close their stores to keep the public safe. The recent acceleration of eCommerce means brands need to have access to experience analytics that empower them to quickly see and respond to changing shopping behaviour. With digital now a vastly increasing share of retail wallet, companies need to be able to troubleshoot issues fast and innovate more to maximize sales during peak periods.
"While November 27 may seem a long way away, the best performing brands have already been putting insights from recent months into practice. Digital laggards have an unprecedented opportunity to close the growing gap this season but the window is rapidly closing — this will be the season to show up or shutter up. Rather than putting all of our efforts into one long weekend, we must look to create better online experiences year round. Brands that provide digital experiences that are just as good, or better, than in-store experiences will benefit from happier, more loyal customers and ultimately a boost in revenue online."
Source: www.contentsquare.com