Digital Christmas: 54% of shoppers will use mobile devices to help buy gifts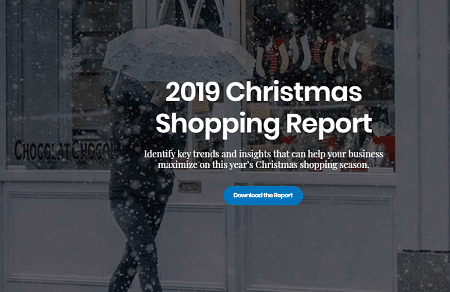 Christmas adverts remain crucial to brand success, making it imperative for advertisers to target and spend judiciously this festive season, according to new research.
The study, from OpenX, found that 60% of Christmas shopping to be completed online this year, and 54 per cent of shoppers using a mobile device to help buy gifts, the new research highlights just how consumer advertising preferences are changing – and therefore how important it is for brands to keep a finger on the consumer pulse to succeed in the annual shopping spree.
The TV space has seen the most disruption, with 61 per cent of those surveyed owning a smart TV and 27 per cent of UK Christmas shoppers having already cut satellite and cable connections – making the reach of over-the-top and video-on-demand services significantly higher than linear TV. The knock-on effect on engagement is clear, with 54 per cent of streamers having actively paused programming to learn more about the products advertised. Two thirds of millennials in particular expressed a preference for targeted advertising.
More than just prioritising the right platforms, focussing on the right audiences will also be key to Christmas success this year. Millennials plan to shell out an average of £501 this Christmas,
spending at least 3 hours shopping online a week. Dads, the biggest spenders this Christmas, are 92 per cent more likely to purchase a big ticket item; they'll also spend 222 per cent more on gifts for themselves, suggesting that ad strategies should also target shoppers stuffing their own stockings.
Gavin Stirrat, Vice President of Partner Services at OpenX, said: "With Christmas such a crucial time for brands – and so much change underway in the advertising industry – marketers need more than ever to take notice of prevailing consumer trends. As the pull of digital grows ever greater, brands must embrace a range of ad strategies to ensure that campaigns remain targeted and effective, whilst delivering the very best user experience for consumers."