Salesforce links field reps with stores with new CRM tool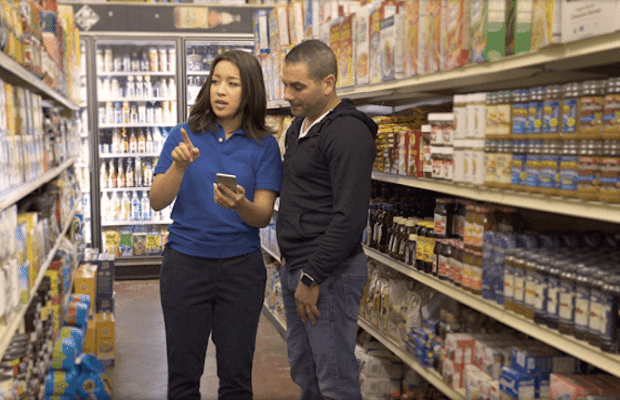 Salesforce has launched Consumer Goods Cloud, a new industry product that lets consumer goods companies to drive revenue growth and maximise ROI through improved retail execution capabilities.
Retail execution—the act of getting the right products to the right stores at the right times—is vital to the success of consumer goods companies, as 95% of consumer goods products are sold in physical stores.
Consumer Goods Cloud enables reps to use AI to optimize key tasks, drive higher revenues through better promotion execution and order management and elevate the in-store experience for the end consumer.
Consumer goods field reps are responsible for delivering product and driving brand awareness in stores. However, they often rely upon outdated systems, spreadsheets and paper-based reports to determine their daily travel route, where their products should be placed in the store, and to share real-time business insights and opportunities with both their executive team and store owners. In fact, U.S. consumer goods companies spend about $200 billion every year for in-store merchandising and marketing[2], but consumer goods leaders say that 52% of their merchandising and marketing plans aren't executed as intended in stores[3], which means more than $100 billion in annual trade spend is not optimized.
"Retail execution remains one of the most important pieces of a consumer goods brand's strategy, but so much opportunity is wasted if the field rep doesn't have the data and technology needed to make smart decisions," said John Strain, GM and SVP, Retail and Consumer Goods at Salesforce. "Consumer Goods Cloud provides these field reps with the tools they need to be successful on the ground, while helping build both business opportunities and stronger relationships with their retail partners."
"Execution is everything," says Pam Brown, Chief Commercial Officer, Promotion Optimization Institute (POI). "Teams spend substantial time planning promotions with retailers, but many are not executed as planned. The 2019 POI State of the Industry Survey notes only 29% of survey respondents agree that they have the tools they need to make appropriate decisions, and only 38% of respondents state that they are satisfied with the ability to execute at store level. Salesforce Consumer Goods Cloud has engaged this opportunity with a platform and analytics to help manufacturers make informed decisions at the point of sale and 'sell more'."