Shopper growth over 'Cyber Weekend' outperforms Black Friday and Cyber Monday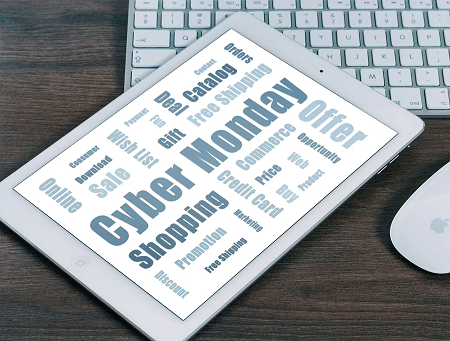 Consumers are looking for ongoing Black Friday deals during the following Saturday and Sunday resulted in this year's 'Cyber Weekend' being 26% larger than in 2018, according to new research.
Insights from the Bazaarvoice Network of over 6,200 brand and retailer websites across the globe reports 20% more consumers took part in this year's Black Friday event and 18% more made a purchase on Cyber Monday.
This means that in just five years, Black Friday shoppers have grown in number globally by a staggering 86%. Cyber Monday has similarly boomed by 82% since 2015 – although both are eclipsed by the weekend events which have more than doubled in size as a shopping day (102% average).
Sophie Light Wilkinson, VP Marketing, EMEA at Bazaarvoice explains, "What we're seeing is entirely natural – and tactical – shopper behaviour. Reacting to the huge demand for deals and bargains on Black Friday we're seeing customers shift to invest more time shopping in the days leading up to Black Friday. For brands and retailers this is only a good thing as not only is the purchase window expanding, but so too is the time spent considering new and alternative products."
The Sunday preceding Cyber Monday also saw the greatest lift in total page views by global consumers (20%), highlighting a research phase and last minute opportunity for brands and retailers to engage prospective customers with products and offers.
Exploring the devices being used, it's evident mobile still plays a vital role as the point of purchase, accounting for 47% of transactions on Black Friday.
Sophie Light Wilkinson adds, "This goes to show the rising role of social shopping as emphasized by our Shopper Experience Index 2019. While it can be tempting to join a race to the bottom on price, brands and retailers that recognise the evolving preferences and deliver informative, interactive experiences online and offline can both retain their existing customers and attract new ones."
Bazaarvoice's annual survey of more than 2,000 consumers across the UK, US, France and Germany found the number of consumers who place high importance on the ability to discover and purchase directly through social media platforms, such as Instagram Facebook, and Pinterest has risen by 38% in 12 months.