eBay Advertising hires Telegraph's Harmony Murphy as new Head of UK Advertising Sales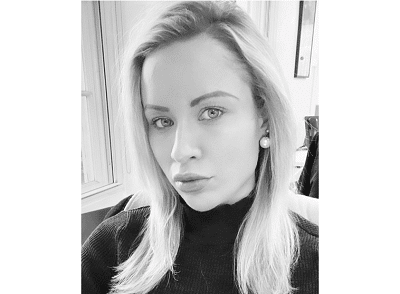 eBay Advertising has appointed Harmony Murphy as its new Head of UK Advertising Sales. Murphy joins from The Telegraph, where she was Global Head of Digital & Programmatic.
At eBay, Murphy will be responsible for managing and growing the company's display advertising revenue from ebay.co.uk, collaborating with brand and agency partners to deliver innovative data-led media solutions, and demonstrating the value that eBay brings to brands. Murphy will head up the in-house media sales teams based in London and Manchester and report into Mike Klinkhammer, Director of Advertising Sales EU.
Having joined The Telegraph in 2017, Murphy doubled international programmatic revenue over the course of two years, in part through upskilling the team. Previous to this, she worked at Groupon, IGP Media and Time Inc.
Outside of work, Murphy is a board member at Generation Success, a not for profit organisation that helps young, ambitious people from diverse backgrounds to realise their career aspirations through mentoring, coaching and access to industry experts and events.
Commenting on her appointment, Murphy said: "It's incredibly exciting to be working with a digital- and customer-first company that's responsible for pioneering programmatic solutions, enviable audiences and rich insights – as well as a really talented team. I really admire eBay's ethos of going 'beyond the sale' of advertising inventory as well as its determination to break new ground, and I'm looking forward to building truly strategic, impactful and innovative partnerships with our clients."
Mike Klinkhammer, Director of Advertising Sales EU at eBay added: "Murphy is a brilliant addition to our team here at eBay. Her experience, drive and passion for digital and innovation will be incredibly valuable for us as we look to cement eBay's reputation as a leading and future-ready advertising partner."