eBay sales data shows 1000% increases for key fitness items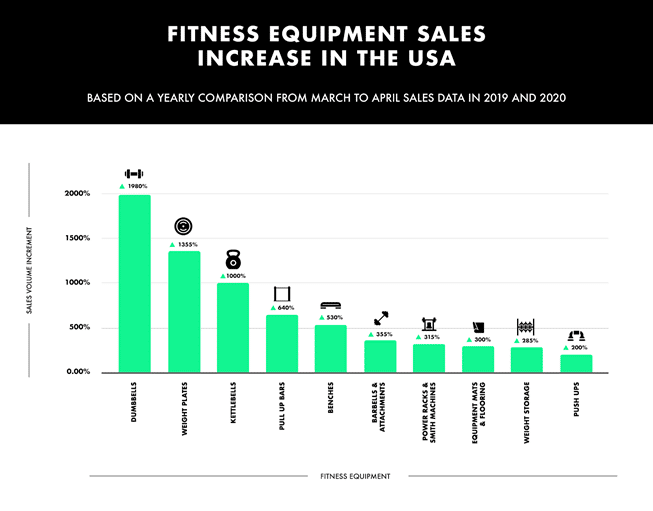 Sales of key at-home fitness equipment have increased by 1000s of percentage points during lockdown compared to 2019, eBay sales data has revealed.
The research, from Gymcatch, indicates that sales of dumbbells during the 2020 lockdown period have increased by 1980% according to eBay sales data, compared to March and April in 2019. The sales of weight plate, meanwhile, have increased by 1355% in the same period too.
The data, which analyses over 3,000,000 sales, also shows the outright most popular items during the lockdown periods with dumbbells and activity trackers ranking amongst the most popular as people become more health conscious.
While sales for at-home fitness equipment increases dramatically, the number of people attending digital sessions have increased alongside. CEO of booking and management platform for fitness session providers Gymcatch said: "We've seen an increase of 2000% in online bookings since the lockdown was introduced compared to the same period in 2019. It's an incredible increase and one that proves the world is staying on top of health."