Ikea to sell furniture via third-party sites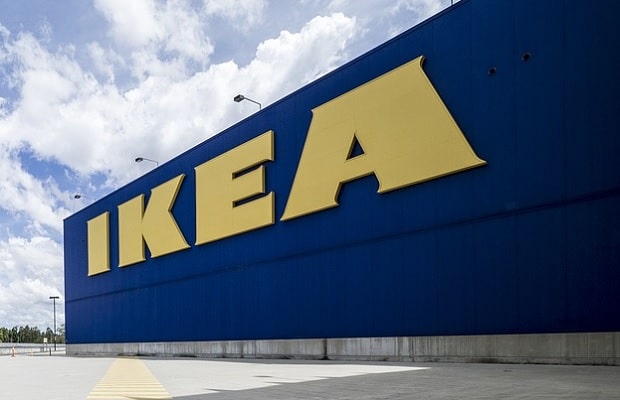 Ikea will start experimenting with selling its famous flatpack furniture through third-party online retailers, as part of a wider push to become more accessible to shoppers.
Ikea has not said which websites will be part of the test, but Amazon and Alibaba are thought to be likely contenders.
The chain sells many of its 9,500 products on its own website, but was a late arrival to the online retail market.
Kaisa Lyckdal, spokeswoman for the Swedish home furnishing giant, says the aim is to start a trial in 2018 but that "no decisions are made regarding what platforms/markets will be in the pilot."
Lyckdal said Tuesday in an email to The Associated Press that Ikea would further develop its online sales strategy "over the coming years."
Ikea's main focus "remains of course with our existing sales channels," including its own websites and stores.
Other innovations include order and pick-up points and standalone kitchen showrooms.
The moves are a response to changing shopping patterns. The group says 2.3 billion people globally visited Ikea sites in 2017.
Last month Ikea said it was buying Task Rabbit, an app that matches consumers with people who can assemble furniture as well as do other chores such as cleaning or painting.
Analysis – consumer expectations accelerating
Gill Holloway, Sales Director at Insight UK, commented on the move: "In a bid to become more accessible to its shoppers, Ikea's move to start selling its products through third-party websites makes one thing clear – with consumer demand and expectations ever accelerating, it's positive to see retailers speed up adoption of new offerings and services in light of these changing shopping habits.
"In an increasingly digitalised world, there have never been more opportunities for retailers to take advantage of the functionality that we, as consumers, have come to depend on in recent years. Further reinforced by the fact that a growing proportion of consumers were born into a world where mobile devices, social media and the internet are day-to-day companions, many consumers bring with them different expectations of how they want to engage with organisations.
"With a multitude of retail options, from online and social to mobile and in-store, consumers increasingly look towards retailers with a broad online presence and strong omni-channel strategies in place. After all, those who have seamlessly integrated channels that flow from shop floor, to the back-end systems through to the online store will be the ones best positioned to capitalise on the new, digitally driven path to purchase.
"As digital transformation is a journey it's important to remember that retailers are not going to get there overnight. And as the retail industry evolves, more brands should be taking a leaf out of Ikea's book by exploring how they can better manage existing consumer demands and transform for future business goals."