Email emoji trends: Anger and Disgust lead the UK's emotional set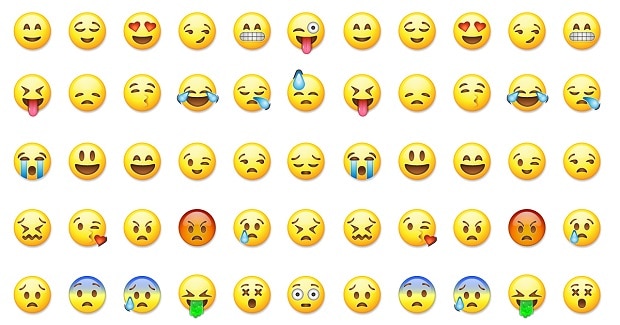 Email open rates increased by 9% in the UK when emoji's are added, especially when they represent satire or schadenfreude, according to new research looking into emoji use in email marketing across Europe.
Conducted via a series of tests among Mailjet's database of over 20,000 subscribers, research into the use of the world's first truly global form of communication – emoji – reveal that in the UK the Symbols on Mouth and Open Mouth Vomiting ideograms drive the most engagement (24%).
Back in 2017, the research discovered that the outlook for emojis was less certain as open rates only increased by a mere 5% when an emoji was included. This year emojis are back on the hit list. Email open rates increase by 9% among UK recipients when a swearing or vomiting emoji is included alongside the subject line 'Emails that make you feel (emoji)' – highlighting our love of satire and schadenfreude.
All is not well in some of emoji land?
Of course, there's no blanket rule for driving engagement across Europe in any field of marketing. This extends to emojis. While the research observes a boost in engagement for the Symbols on Mouth image in the UK, in France and Germany open rates fall by as much as 6%.
In France open rates only increased by up to 1% this year, when an emoji was used to complement the subject line. This is a decrease of 6% since 2017, highlighting that marketers need to revisit how they use emojis as an engagement tool in the local market.
All is not lost on the continent however. Joy, rather than Anger or Disgust seems to set the tone, with open rates up as much as 6% for the Grinning Face with Star emoji in Spain, where engagement increases by 2.2% on average. Germany peaked at a staggering 33% when the Raised Eyebrow emoji was used in the subject line.
Michyl Culos, Head of Marketing Communications at Mailjet comments: "Across Europe, we continue to see cultural differences when it comes to audience engagement with these little faces year on year. However, now the stakes are raised. In the UK, consumers lap up the opportunity to complement texts with images and other rich content, but not all countries follow suit. As marketers it's our job to be sensitive to all changes in our markets, whether large like GDPR or seemingly minor like emojis. It all has an impact."
The research was conducted using a segment of Mailjet's proprietary database consisting of 20,000 recipients across the UK, France, Spain and Germany.