Facebook denies listening to user conversations on mobiles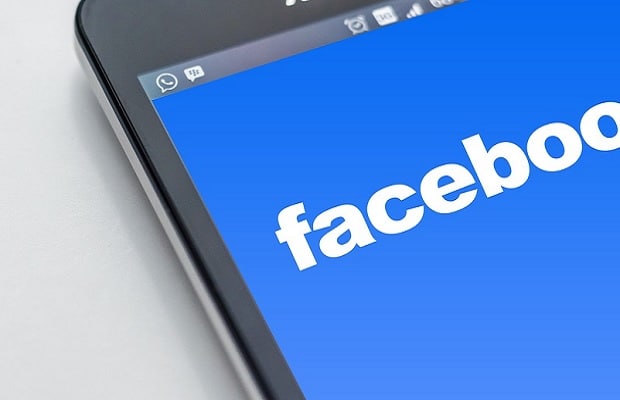 Facebook has denied evesdropping on app user's conversations to target adverts, following claims from users that they received suspiciously timed promotional messages.
Rob Goldman, the head of advertising at Facebook, issued the denial in response to a question from PJ Vogt, the host of tech podcast Reply All. "I run ads product at Facebook. We don't – and have never – used your microphone for ads.
Just not true," Goldman tweeted. He later added that the denial holds true for Facebook's other social network, Instagram, as well.
I run ads product at Facebook. We don't – and have never – used your microphone for ads. Just not true.

— Rob Goldman (@robjective) October 26, 2017
he first rumours of Facebook appears to have started in May 2014 when the company launched a feature for its smartphone app called "Identify TV and Music", which listens for ambient noise when a user is writing a status update.
In a statement published on its website last year, Facebook denied listening in to users via a microphone device. The tech giant said: "We only access your microphone if you have given our app permission and if you are actively using a specific feature that requires audio."
PJ Vogt received hundreds of replies to his original tweet Friday, with several people claiming they had seen adverts which appeared to be related to recent conversations.
"A co-worker got an ad saying, 'So you popped the question!' minutes after he proposed, before he told anyone it had happened," Tori Hoover said in response to PJ Vogt.
David Hand, a mathematics professor from Imperial College London, told the BBC that while some feel as though such coincidences could not just happen by chance, people are generally more alert to things that are currently occupying them.
"If you take something that has a tiny chance of occurring and give it enough opportunities to occur, it inevitably will happen," he added.
There are many other countless examples of individuals seeing, for example, adverts for cat food just after chatting about cats, or of promotions for concerts and films after a face-to-face discussion.
My roommates and I were talking about taking part in clinical trials. We then all saw ads for clinical trials.

— Oli Winton (@oliverwinton) October 26, 2017
I have been talking about getting a cat. I didn't post about it anywhere but I DID start seeing ads for cat food.

— kelley (@kelleyblythe_) October 26, 2017
I randomly used the words "golf net" in conversation. I never golf. Facebook displayed golf net ads for weeks

— Brad Lang (@BradLang1984) October 27, 2017
Tech consultant Damian Le Nouaille has even claimed Instagram, owned by Facebook, is listening to him in multiple languages, showing him adverts in English after he spoke about certain products in French or Spanish. Some report seeing these adverts before any posts about the topic, and without having searched or browsed for it before.
Facebook corporate communications director Adam Isserlis also posted in the thread, linking to a 2016 statement.
"Facebook does not use your phone's microphone to inform ads or to change what you see in News Feed," it said.
"We show ads based on people's interests and other profile information — not what you're talking out loud about."