Budgeting for Brexit: Most shoppers expect high street price surge next year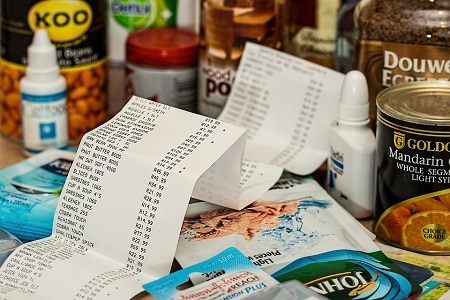 Nearly two thirds of UK consumers (64 per cent) expect Brexit to trigger a surge in high street prices next year, according to new research.
The findings are contained in a new report published today from the Parliament Street think tank entitled Retail Revolution: Preparing the UK high street for Brexit, which includes polling of 1,000 UK shoppers.
The survey found that nearly a quarter of consumers (24 per cent) expect a 'substantial increase' in high street retail prices due to Brexit, whilst 40 per cent expect a 'slight increase'.
Additionally, 54 per cent said they expect more high street store closures next year, with 33 per cent saying there will be 'no impact'. Only 11 per cent expected more stores to open.
When asked what technology retailers can deploy to win back customer trust, 24 per cent said smartphone apps which display product information as the most popular trust. This was followed by fingerprint scanning technology to purchase items (11 per cent) and 9 per cent said voice assistants such as Amazon Alex and Google home to provide product suggested based on conversations.
Michael Ni, CMO, RichRelevance comments: "With shoppers anticipating significant price hikes in 2019, retailers must avoid complacency and be proactive in driving brand loyalty to ensure sales remain strong. Already this year we have seen several high street chains collapse into administration, many of which have fallen behind in the race to deliver personalised digital experiences to customers online.
Whilst it's clear that the majority expect store closures to continue next year, these changes do not have to mean the end for major high street outlets. Investing in mobile apps, voice assistants and fingerprint scanning can help shake-up customer experiences both in-store and online, giving struggling brands a much needed boost despite the potential turbulence of Brexit."
Key recommendations on the report include increasing the use of technology to drive efficiencies and build stronger relationships with customers. Another key suggestion was to increase personalisation of customer experiences to drive brand loyalty.