Pinterest launches autoplay video ads: Cheetos and Universal first to sign up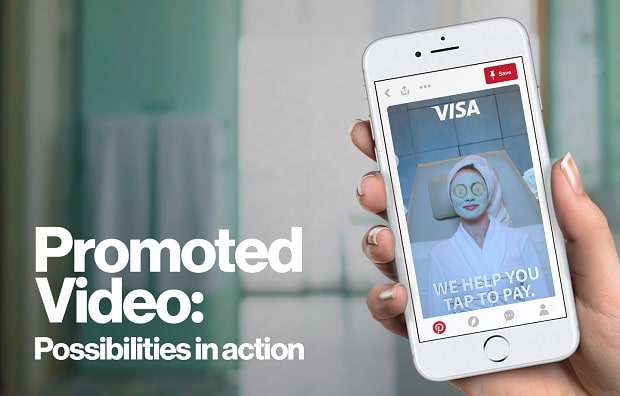 Pinterest has opened up its Promoted Video with Autoplay to all advertisers, after running a successful test phase.
Pinterest is making this format available to all advertisers, including through its self serve product, which advertisers purchase using a credit card.
The product was developed in close partnership with agency partners and their needs.
So far, Pinterest says it has seen good results with the test campaigns from brands including adidas, Visa, Universal Pictures and Cheetos.
Here is an early look at success from partners Universal Pictures and Cheetos:
adidas targeted women in the UK to promote their "Buddy Workout" video and saw their Promoted Videos as a successful way to increase engagement including saves of their content to boards.
Visa found a 53% increase in being considered the most innovative payment option among millennials
Universal Pictures targeted women already planning weekend activities to promote its blockbuster movie "Girls Trip," and the brand saw a 20% increase in intent to see the movie after running their Promoted Video campaign
Cheetos saw growth of 51% in purchase intent with its target demo
High level video stats
75% say they're likely to watch videos about topics that interest them, compared to 55% of people on other platforms (Pinterest internal data Nov. 2016)
In comparison to other platforms, Pinterest users are more open to brands: People who watch videos on Pinterest are 1.6x more likely to say videos from brands add to their experience. And they are 2.4x times more likely to make a purchase after watching a video. (Internal Pinterest data 2016)
80% of Pinterest video watchers agree that Pinterest videos are a great way to learn how to do something (vs 64% competitor)
61% of people say they enjoy watching videos from brands on Pinterest
Pinterest videos by brands add to experience (1.6x), feel authentic (1.6x), and is higher quality compared to competitors (1.4x) (Pinterest internal data)
Cheetos case study
Cheetos repurposed their existing Cheetos Museum campaign into bite-sized clips, perfect for Promoted Video on Pinterest.
The campaign—created with the agency, Goodby Silverstein & Partners—challenged people to see art in every bag of Cheetos chips. And, using an out-of-the-bag approach to targeting, the campaign reached Pinners searching for popular topics, like fashion and food.
The audience on our platform clearly liked what they saw, leading to a significant lift in brand favorability.
Rachael Howe, Marketing Director, Cheetos, said: "What better way to inspire people to find art in their Cheetos than on Pinterest, a platform dedicated to finding inspiration? We married our campaign's insight with popular Pinterest search topics to insert Cheetos shapes into moments of discovery. We were thrilled by the results, which showed an 18% lift in brand favorability and a 51% lift in purchase intent against our target demographic."
Visa case study
Visa was able to get the attention of millennials on Pinterest using the eye-catching action of Promoted Videos, each of which clocked in at just 10 seconds.
Their built-for-mobile campaign lift awareness of the many innovative ways you can use Visa to pay for something.
Kim Kadlec, SVP, Global Marketing, Visa, said: "People coming to Pinterest are inspired to try something new, and we wanted Visa to be central to the purchases they are inspired to make. The campaign had a direct impact on our business—we saw a 33% lift in being considered the most innovative payment option."