Amazon launches first major video game 'Crucible'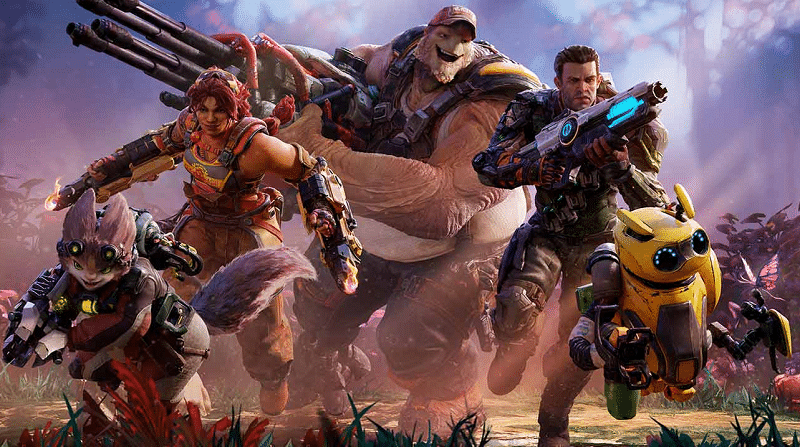 Amazon has made its first major foray into the video games industry, with an online team shooter called 'Crucible'.
Amazon Game Studios was focused on making a game with broad-based appeal, opting for the popular team shooter genre, similar to popular titles such as Overwatch, Fortnite and Apex Legends.
The game is currently only available for PC gamers, with no plans to go live on consoles as yet.
Taking place on a large jungle planet in a sci-fi future, players join a team of heroes called "hunters," that mine resources from reptilian monsters and go head to head to capture points in their choice of three competitive modes.
"Each match in Crucible is a fight for survival and control," Amazon explains. "Not only will you be going toe-to-toe with your fellow competitors, but you'll have to adapt and overcome all the challenges the planet itself throws your way.
"You and your teammates will need to work together to take down alien creatures, capture objectives, and pursue your opponents in search of victory."
Game-streaming and esports are hugely popular, and gain significantly more publicity when a "pro" player scene develops.
What works in Amazon's favour is that the retail giant also owns Twitch, one of the world's biggest game-streaming platforms.
Amazon's slow evolution into the games market
Amazon has been selling physical games and gaming consoles for well over a decade. Games publishers have been relying heavily on cloud services like AWS, which now supports most of the biggest game companies in the world, including Bandai Namco, Bethesda, Capcom, and Square Enix.
A huge number of games, multiplayer servers, player data storage systems and machine learning tools run through Amazon's data centers.
In April, the New York Times reported that Amazon was working on a cloud gaming service, known internally as Project Tempo, that would compete with similar offerings from Google, Microsoft, Sony, and more.
Amazon also owns the biggest game streaming service in the world: Twitch. In 2014, Amazon purchased the company for a reported $970 million in cash. Now, 65 percent of time spent watching other people play videogames happens on Twitch—which in April 2020 was 1.5 billion hours.
Amazon Game Studios has existed for 8 years, but last year, the studio laid off dozens of employees. Since those layoffs, Amazon Game Studios has focused development on Crucible and New World, a 17th-century-themed fantasy MMORPG whose release has been delayed from May to August due to the pandemic.
Crucible is available for PC in the Steam store on May 20.