Angry Birds shares off to flying start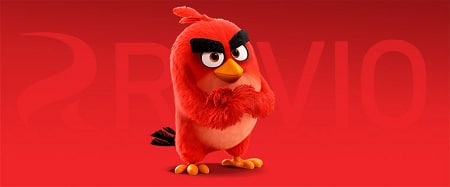 Shares of Rovio, the Finnish company made a solid debut on the Helsinki stock exchange last week.
Sold at €11.50 each, at the top of the €10.25-€11.50 price range published prior to the flotation, they quickly rose to as high as €12.34 in morning trade.
That values Rovio at €961m, short of the €7bn valuation that was being suggested in the Finnish press back in December 2011 when Angry Birds fever was at its peak.
In addition, Rovio raised some €30m in new money, which has been earmarked to finance future growth.
Angry Birds, which launched in 2009, is the most downloaded game in the history of mobile gaming. In all, by the end of June this year, Rovio's games had been downloaded some 3.7 billion times.
Yet, while Rovio's gaming revenues have increased every year since 2010, none of the follow-ups to the original game, including Angry Birds Seasons and Angry Birds Space, had quite the impact of the original.
Verto Analytics has provided data and insights from on Angry Birds' growth and relative popularity useful, including:
Monthly US visitors (aged 18+) to the raft of Angry Birds' titles has tripled over the last year from 2.0 to 5.9 million (to July 2017)
The two most popular titles, Angry Birds (2.1m) and Angry Birds 2 (1.4m) have grown in popularity by 351% and 128%, respectively. Although the former is down from a peak of nearly 3 million between Feb-April this year.
Verto Analytics' Connie Hwong, "However, even the most successful Angry Birds titles still lag well behind flagship offerings from their biggest rivals: King's Candy Crush Saga has 10.2 million monthly uniques and Supercell's Clash of Clans has 5.6 million."
"King and Supercell have exercised greater restraint in rolling out expansions or sequels to their existing mobile games franchises; Candy Crush has a handful of sequels while Clash of Clans has just one spinoff, Clash Royale. Is a smaller, more carefully edited catalogue of game titles a better bet for mobile game companies?