Football giants team up with Unibet to teach customers how to bet on the World Cup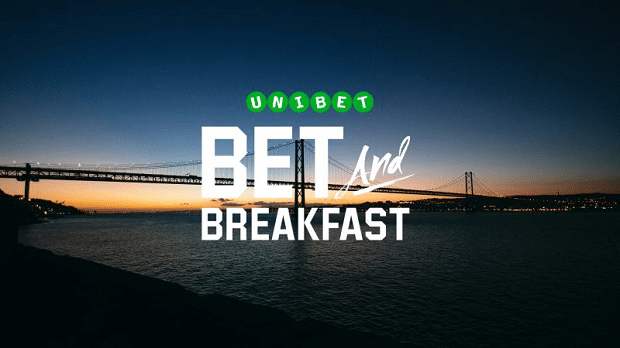 Unibet has unveiled a new content series to encourage customers to make more informed bets on the upcoming the World Cup.
Launching this month, the 15-part video series titled #BetAndBreakfast features former football legends Didier Drogba and Djibril Cisse, who coach two celebrity teams as they compete head-to-head in a survival of the smartest.
Dubbed a cross between Top Gear and An Idiot Abroad, novice punters, Andrew Henderson, Daniel Gonthier, Sean Garnier and Anouk Hoogenkijk take on a challenge to visit 6 European cities, placing bets on high profile local games as they go.
The quality of travel, accommodation and food as they go on the road to Rome, Stockholm, Barcelona, Lisbon, Copenhagen and Moscow will all hinge on how successful the punters are.
With their winnings and losses documented along the way, Antonio Cabrini, Eidur Gudjohnsen and Ricardo Carvalho are some of the experts that will be imparting their expertise to the teams and viewers during the series.
"We understand that with the right tools we can help our customers make more informed bets and we aim to do that with this content series. We want to do this in a light-hearted and fun way that appeals to a younger, smartphone connected audience," says Alison Sams, Head of Brand and Creative Services at Kindred Group.
The mini-episodes will be distributed in nine markets, including Sweden, Denmark, France, Italy, Finland, Romania, Belgium and Australia and hosted across Unibet's global social media platforms in the build-up and throughout the World Cup, including YouTube, Facebook, Instagram and Twitter.
"This is a truly international campaign; which we hope will appeal to the many nationalities and myriad of individuals that will be interested in making more informed betting decisions on this summer's World Cup" said Pantelis Kotopoulos; Head of Inbound Marketing at Kindred Group.
The campaign, produced by DDB Nord will be hosted on the Unibet website and media buying will be managed in-house.