The rise of esports: Is it ready for the mainstream?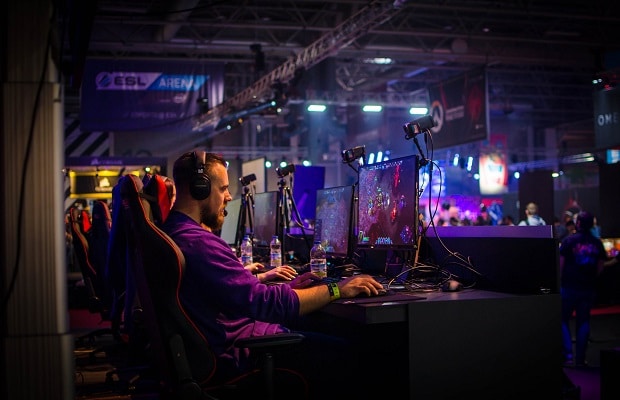 Esports is growing fast in popularity, but will it ever be as popular as real sports? New research from Global Web Index looks into the rise of video games as a spectator sport, and why advertising might play a crucial role in its future growth.
Almost 70% of internet users in the UK and U.S. alone have now heard of the term "esports", according to data from Global Web Index.
A significant chunk of its growth has occurred in the last year, with 3 in 10 esports viewers saying they hadn't even heard of it more than a year ago.


Sell-out stadiums and prize pools of $100 million have increased esports' exposure and shored up any reservations over its longevity, providing a powerful reminder of how much the genre has grown since the first official tournaments took place in the 1990s.
Among those who say they watch esports content in the UK and U.S., more than 60% watch it at least once a week, with 3 in 10 saying they hadn't even heard of esports more than a year ago.
2018 has witnessed major structural developments in esports, with franchised leagues bringing it closer to the model of traditional sports.
With these structural tweaks all working in harmony, 2019 is the year esports is approaching its tipping point.
Asia Pacific, where esports has been part of the cultural fabric for longer, has the narrowest gap between the two.
Despite the cultural influence of North American esports leagues and their recent developments in this region, it's still only 12% of 16-34 year-olds who watch esports tournaments each month. In contrast, 30% watch gaming live streams each month.
That's just shy of the number in the region who say they watch the FIFA World Cup on TV or online (31%).
Converting those who currently watch other people play video games into those watching competitive video game tournaments on the same channels will be the key to unlocking the next stage of esports' growth.
Gaming live streams and esports tournaments have come to their current position through streaming platforms like Twitch (acquired by Amazon in 2014) and YouTube Gaming (soon to be rolled into YouTube's main site).
These platforms require little hardware to set up a channel, allowing streamers to reach an audience in the hundreds of thousands with minimal investment.
Despite increasing competition, Twitch will continue to play a key role as esports expands, as its fate is bound up with parent company Amazon's ambitions in advertising in 2019.
With Twitch being well-suited for any expansion into video ads, it'll be in Amazon's interests to negotiate commercial partnerships for the service.
The competition between Twitch and YouTube Gaming, along with other players like Valve (Steam Broadcasting), Microsoft (Mixer), Facebook and Douyu or HUYA in China, will be a catalyst to expand reach.


Read more here