WeChat games platform launched 'Creativity Incentives Program' to reward developers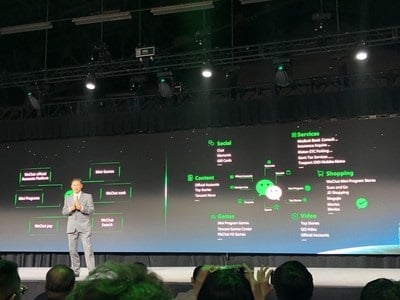 Recently, WeChat launched the WeChat Mini Games Creativity Incentives Program to encourage innovation on the platform, including recognizing highly creative games with a "Creativity-Certified" label, better revenue distribution plans, and initial user traffic.
Any Mini Games with highly creative gameplay, art, music, or story can apply to join the program. Mini Games with Creativity-Certified labels can receive up to 20% higher revenue share compared to other Mini Games.
Meanwhile, they will be provided with initial user traffic from the platform to help make their launch successful.
Additionally, the WeChat Mini Games platform has focused on features protecting originality and game creator interests, including copyright infringement reporting mechanisms and exclusive management on original copyright. This environment is conducive to innovation, helping developers realize their creative ambitions and see them grow quickly in the larger WeChat ecosystem.


Google and Game Closure Moved Fast to Launch Mini Games on WeChat, Showing Off Their Creativity by Taking Advantage of the Social Power of the Platform.
Two WeChat Mini Games, Guess My Sketch from Google AI China and Linsane Hoops from Game Closure, were presented at the WeChat Mini Game Developer Conference in San Francisco on November 12. These two outstanding games had breakthroughs in creativity and integration of unique platform features, helping them gain unanimous praise from millions of users. It is obvious that in the future more and more Mini Games will prioritize creative content and gameplay in order to attract and retain users.
According to Tencent's Q3 financial report, the monthly active users of WeChat have exceeded 1 billion. With constant improvement of various functions, WeChat has become a modern lifestyle, building one of the largest, most diverse Internet ecosystems in the world. The WeChat Mini Games platform has now grown to 310 million users since its launch in December 2017, unleashing tremendous commercial potential and undoubtedly becoming a fertile field for game developers to monetize their special creations.
In the future, with the support of immense user traffic from WeChat, the Mini Games platform hopes to team up with global developers in building a larger, more diverse Mini Games ecosystem. By focusing on creativity, WeChat Mini Games hopes to attract and benefit innovative game creators with increased commercial success on the platform.