Apple sees profits slip but sales grow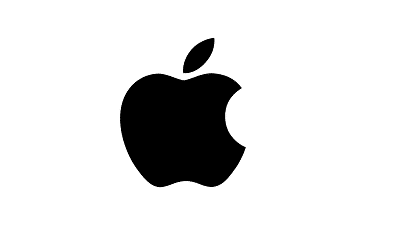 Apple has seen profits slip slightly but sales grow amid the spread of COVID-19, and promised investors billions more in stock repurchases and dividends.
However, the consumer electronics giant declined to give financial forecast due to COVID-19.
The company topped earnings and revenue expectations for the March quarter, led by a sizable beat for the company's services segment, but declined to give a forecast for the current quarter due to the uncertainties brought on by COVID-19.
Apple also announced that it would be boosting its buyback program by $50 billion, though this was a smaller increase than the $75 billion and $100 billion that it added to the program in 2019 and 2018, respectively.
The iPhone maker posted fiscal second-quarter net income of $11.25 billion, or $2.55 a share, down slightly from $11.56 billion, or $2.46 a share, a year prior, but easily higher than estimates as the FactSet consensus modeled $2.24 a share. Apple's total revenue grew slightly to $58.31 billion from $58.02 billion, while analysts were expecting $54.78 billion.
CEO Tim Cook spoke optimistically about the company's long-term prospects on a call with investors today, but in a break with common practice, Apple did not provide guidance for the next quarter, citing the inability to predict the pandemic's future impact. "We have great confidence in the long term of our business," Cook said. "In the short term, it's hard to see out the windshield to know what the next 60 days look like, and so we're not giving guidance because of that lack of visibility and uncertainty."
The major achievement of this quarter was $13.3 billion in services revenue, up $2.2 billion compared to the same quarter a year ago. Services include things like Apple Music, the App Store, iCloud, AppleCare, Apple TV+, Apple Arcade, and Apple News. Along with wearables, services have been the company's primary focus in a strategy to make up for slowing iPhone revenue growth.
iPhone revenue was $28.96 billion, wearables pulled in $10.01 billion, Mac $5.35 billion, and iPad $4.36 billion. Apple executives noted that a significant portion of Mac buyers are new to the platform and that the company's overall global install base has reached a new high.
Speaking of the company's financials amidst the pandemic, Cook said, "There was a significant, very steep fall-off in February. That began to recover some in March, and we've seen further recovery in April. So, it leaves us room for optimism."
Yoram Wurmser, eMarketer principal analyst said: "Everyone knew that March would be rough for Apple, but given the effects of coronavirus on supply chains in China and demand everywhere, Apple's performance was pretty solid in Q2. Growth of 1% in this environment is impressive, particularly given some of the extent of Apple's exposure to the earlier lockdowns in Asia.
"The biggest bright spot for Apple was services, which grew 17% year-over-year. As people spent more time on their phones while locked away at home, they clearly were spending more money in the App Store and on some of the subscription services offered by Apple, including Apple Music and Arcade."