Dropbox revamp: 'Spaces' desktop app boosts team collaboration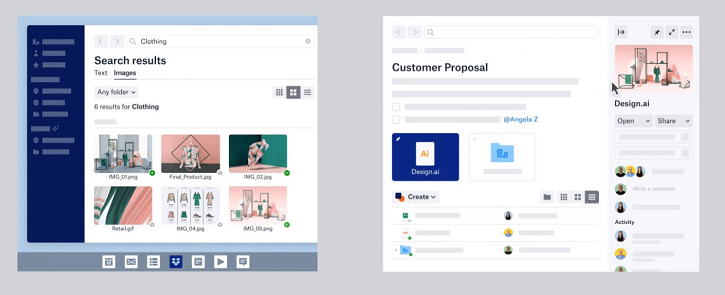 Dropbox has undergone its biggest redesign yet, with the launch od 'Dropbox Spaces' a new desktop app designed as an evolution of the shared folder into a collaborative workspace for teams.
The new app includes several new features including file previews, Paper integration in the Dropbox file system and the ability to search across overview descriptions.
With Spaces, Dropbox recommends using folders as a 'home base' for collaborative projects on which users can add overview descriptions, to-dos and key milestones.
Users can also get notifications in case of updates and can view and resolve comments right alongside files on the desktop for getting feedback on content.
There's also HelloSign's digital signature feature built-in to help users in signing documents quickly, while a few others that are expected to arrive soon include 'Dropbox Transfer' for securely sending large files (up to 100GB) and third-party integrations with Trello, Slack and Zoom for workspace productivity.
Dropbox CEO, Drew Houston explained how Dropbox Spaces was designed to eliminate clutter and distractions to help keep teams more focused on the task at hand in a blog post, saying: "We're building the smart workspace because we need technology that helps us quiet the noise, rather than contributing to it. This starts with the launch of Dropbox Spaces, which brings together your most important content and tools into one organized place, so you can stay focused and in sync with your team."