Facebook buys 'mind reading' wristband company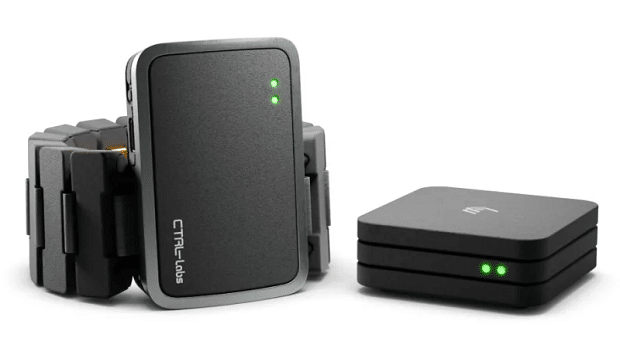 Facebook has bought a start-up making devices that can pick up electrical signals from the brain and transmit them to a computer
CTRL-Labs has designed a wristband that can identify the signals the brain sends to the hand telling it to move, and decode them.
It could then transmit that command – for example, to press a button – to a computer or other device.
Andrew "Boz" Bosworth, the head of AR and VR at Facebook, made the announcement on his personal Facebook page this evening.
Bosworth says CTRL-Labs, which was co-founded by Internet Explorer creator and neuroscientist Thomas Reardon, "will be joining our Facebook Reality Labs team where we hope to build this kind of technology, at scale, and get it into consumer products faster."
Patrick Kaifosh is CTRL-Labs' other co-founder, and he is also a neuroscientist. Reardon, the company's CEO, left his career in software engineering to study neuroscience and received his PhD in 2016. The company was founded the year prior and it has since raised $67 million in venture capital.
CTRL-Labs recently purchased a series of patents earlier this year around the Myo armband, a gesture and motion control device developed by North, formerly known as Thalmic Labs.
The Myo armband measured electromyography, or EEG, to translate muscle activity into gesture-related software inputs, but North moved on from the product and now makes a stylish pair of AR glasses known as Focals.
It now appears the technology North developed may in some way make its way into a Focals competitor by way of CTRL-Labs.
Underneath Andrew Bosworth's Facebook post, Josh Chan, founder of an educational app, said the news was exciting.
"As an educator [I'm] imagining how this could transform how we all learn," he said.
Facebook signalled it could be some time before the product came to market.
"The CTRL-Labs technology is an innovative input that Facebook hopes will be used to significantly improve the upcoming Facebook AR/VR experiences a few years down the road to fundamentally improve the user experience," it said.