The decline of the computer continues (while newer devices are on the rise)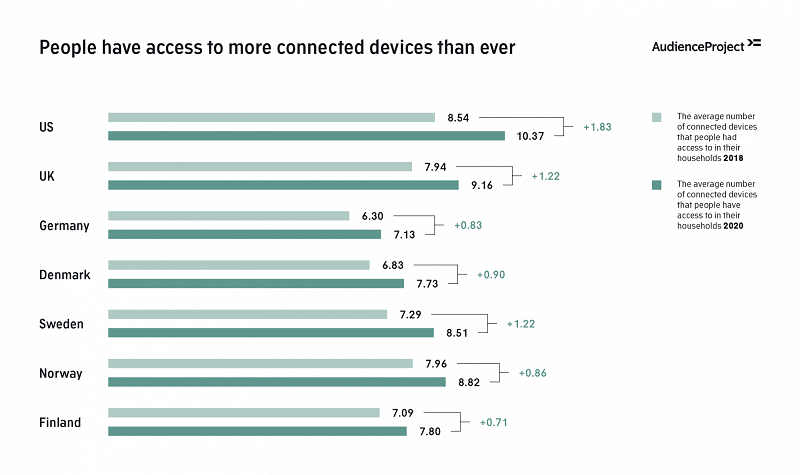 Computer penetration keeps decreasing across US, UK, Germany and Nordics as more and more people are sacrificing their personal computers in favour of other devices, according to new research.
The smartphone penetration is now close to full saturation in most countries, and at the same time, newer devices such as the smart TV, smartwatch and smart speaker continue their rise in popularity.
In all countries, at least two thirds now have access to a smart TV, while more than one in ten have access to a smartwatch. Particularly in the US and UK, smart speakers have gotten increasingly popular with one third of households now having access to one.