Uber shares tumble on massive $5.2bn quarterly loss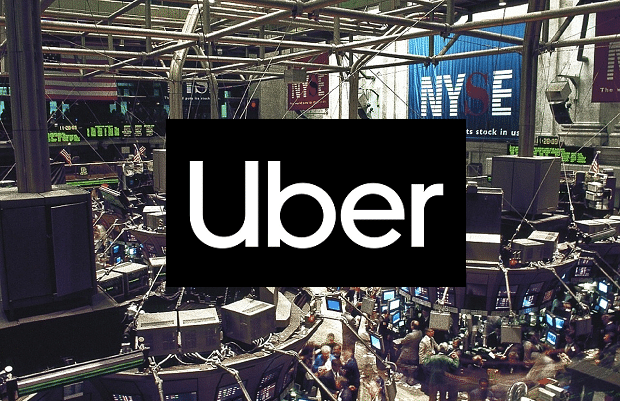 Uber has seen its share price slump after the ride hailing unveiled profit figures that failed to live up to expectations, while rival Lyft beat forecasts.
Revenue growth slowed admist heavy competiton from the likes of Lyft in the US, leading to the company posting its largest quarterly loss of $5.2bn.
Uber reported revenue of $3.17 billion versus $3.36 billion expected by Wall Street. The company said the loss of $5.2bn was largely due to stock-based compensation.
Uber and its rivals are spending heavily to expand, but that didn't stop Uber's share price tumbling 13% in after-hours trading.
CEO Dara Khosrowshahi said in an interview with CNBC that there's "no doubt in my mind that the business will eventually be a break even and profitable business." He also said he expects losses to subside in 2020 and 2021.
He added that he doesn't think the Uber Eats food-delivery service will be profitable during the same time period, however, as it tries to chase growth.
On Wednesday, rival Lyft reported figures that were generally welcomed on Wall Street, and there was an expectation that Uber would also post positive numbers.
Uber and Lyft have historically relied on subsidies to attract riders, and have been spending heavily to expand into areas such as self-driving technology and food delivery.
Uber, which admitted ahead of its Wall Street listing that it may never make a profit, is trying to convince investors that growth will come not only from its ride services, but also from other logistics and food delivery services.