Absolute Radio and Kiss boost digital audio ad platform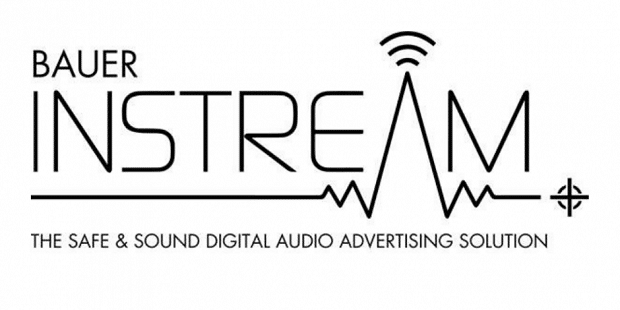 Publishing giant Bauer Media is relaunching its digital audio advertising platform, Bauer InStream, for its brands that include Absolute Radio, Magic, Kiss and Empre and Grazia magazine podcasts.
Bauer InStream will be the only way for advertisers to reach Bauer's expanded digital audio portfolio including brands already available to advertisers such as Absolute Radio and KISS augmented further by trusted brands such as Magic Radio and the newly launched Scala Radio, as well as audio products from iconic publishing brands such as Empire and Grazia.
For the first time, advertisers will be able to buy Bauer digital audio advertising in two ways; by brand through Bauer Adventure creative and branded-content campaigns, and by audience using Bauer Audience Hunter which identifies Bauer's listeners across all Bauer brands' digital audio products including connected live radio, on-demand catch-up shows and podcasts.
This comes as consumer listening habits are rapidly changing. 36.3M of the UK listen to digital audio weekly, with 94% of all smart speaker usage consuming live radio (Midas summer 2019) – opening new and exciting routes for advertisers to reach highly engaged audiences.
Commenting on this development, Abby Carvosso Group Managing Director Bauer Media Advertising, said: "At a time when two-thirds of top UK brands report experiencing brand safety issues, digital audio advertising is currently primarily bought via anonymous 3rd party exchanges. By taking control of our own digital audio advertising inventory, Bauer InStream can uniquely and consistently offer advertisers trusted and transparent access to our network of radio and publishing brands coupled with valuable and identifiable audiences.
"Bauer InStream will be the only digital audio advertising platform to provide complete transparency around ad placement in a high-quality brand-safe context."
Bauer Media has placed significant investment in digital audio product innovation and digital distribution of world-class audio content with digital listening audiences at an all-time high of 14.2M and an impressive digital audio portfolio spanning: the UK's biggest digital radio station KISSTORY, 74 podcasts including The EMPIRE Film Podcast, fast-growing Absolute Radio brand extensions including Absolute 80s and industry-leading Alexa Skills developed in-house for all Bauer radio brands.
This relaunch will see Bauer Media's digital audio inventory removed from DAX, the 3rd party digital advertising exchange.