Facebook and data marketing case study: The Grooming Company in Dubai drives new customers to salons with two-stage campaign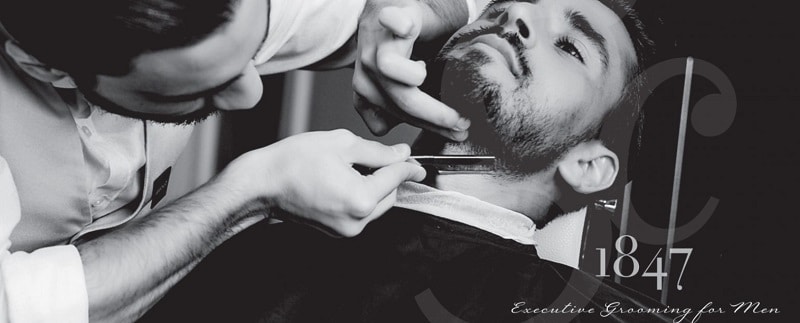 The Grooming Company wanted to motivate new customers to visit its Dubai salons. This Facebook case study shows how the executive male grooming business increased its new customers by 45% through optimisation and engaging online activity.
Case study summary
Upmarket grooming salon wanted to drive footfall and improve the efficiency of its online marketing
Targeted local Facebook users with relevant ads at key points in their consumer journey
Ran a two-stage campaign – first driving traffic to its website, then pushing conversions to go to the salons
Achieved a 25X return on ad spend and 45% increase in new salon customers
Challenge
The Grooming Company wanted to reach new customers and increase sales in its salons. They offer a range of services from shaves to haircuts and from manicures to massage. People are loyal to their barber, so the marketing challenge for this type of business is about growing their customer base. The first salon opened at Dubai's prestigious Jumeirah Emirates Towers hotel and was swiftly followed by four further Dubai salons, and by 2020 the chain had 10 salons. The brand had run online campaigns in the past, and it wanted to improve the efficiency of its marketing by targeting the people on Facebook with relevant ads at key points in their consumer journey.
Solution
The Grooming Company used the Facebook Marketing Partner Business Factory to help boost campaign performance. The team tested out Facebook offline conversions in a campaign optimised for store visits so that they could effectively analyse offline data and deliver ads to people who were most likely to visit a salon.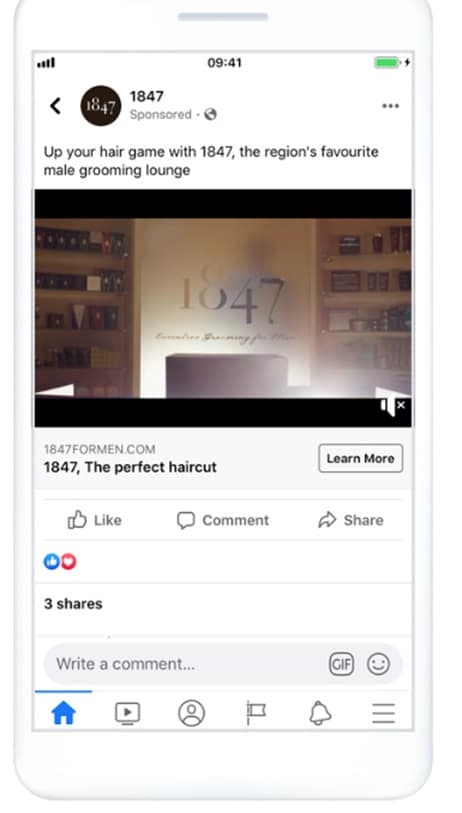 Building data and insight
To do this, they needed quality data, so they began with a traffic campaign that showed ads to men and women in Dubai with relevant interests and encouraged them to visit The Grooming Company's website.
Conversion campaigns
Next, they switched to conversion campaigns based on online activity, with calls to action to complete a lead form or call the nearest salon. With the Facebook pixel already installed in The Grooming Company's website and set to record when people took certain actions, important information could be collected about audience intent signals. This allowed Business Factory to optimise later stages of the campaign at an advanced level.
During the offline conversion phase of the campaign, the team refined the targeting even further and optimised ads for store visits. Because Facebook offline conversions allows advertisers to measure the impact of online activity on offline sales, they were then able to assess the overall effectiveness of the six-month campaign.
Results
Facebook's offline conversions and optimisation tools helped The Grooming Company successfully encourage people to visit its locations.
The campaign achieved:
25X return on ad spend
45% increase in new salon customers
1,200 new online conversions per month
This retail chain drove footfall to the stores
Barish Elrekabi, Group Marketing Director at The Grooming Company, said that the campaign between October 2018 and March 2019 changed their marketing approach: "Business Factory's strongest asset is their ability to understand our organisation's strategic direction and transform it into an adjustable digital business plan that drives results. Their proactivity in leading the business, and ensuring we are on track to deliver financial results, is second to none."
Why it matters
Data is key and patience in building it can pay off. This executive salon took the time to generate an audience first before pushing them to salons, ensuring they got more value, insight and results for their investment at the second stage.