GumGum and IRIS.TV launch video 'Image Recognition' tool for targeted ads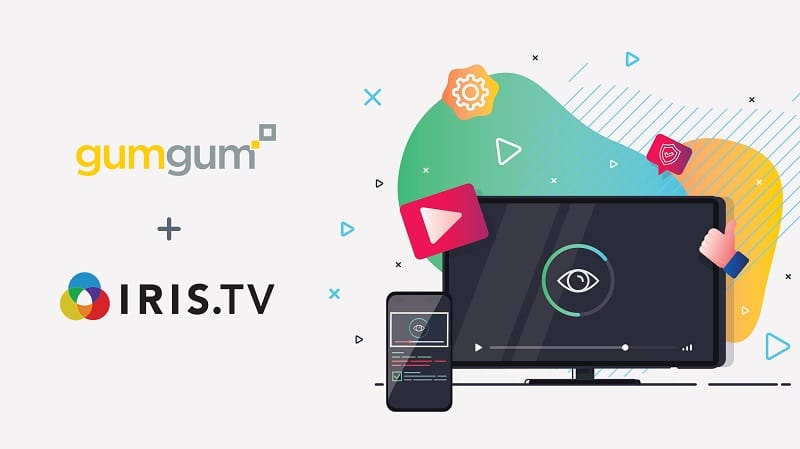 Adtech firm GumGum has partnered with IRIS.TV, a global video intelligence platform to combine its image analysis and ad targeting tools for marketers.
The partnership – uniting two companies dedicated to advancing a data privacy-first future for digital advertising – allows marketers to use Verity, GumGum's unique content-level contextual intelligence engine, to target and anti-target inventory across thousands of IRIS-enabled publishers.
IRIS.TV launched the Contextual Video Marketplace in 2019 to simplify the video ecosystem, bringing together publishers, contextual data partners, ad servers and SSPs to package video content within brand safe and suitable segments for advertisers. With GumGum added as a technology partner, the IRIS.TV marketplace offers advertisers a new, advanced tool for safely and accurately reaching vast video audiences without encroaching on their data privacy.
"Our partnership with IRIS.TV is indicative of how far the industry has come in a very short time," explained GumGum CEO Phil Schraeder. "Just a few years ago, behavioural targeting was all anyone seemed to care about and scalable computer vision-backed contextual analysis of video appeared fairly out of reach. Our Verity technology and contextual insights entering the programmatic bid stream via IRIS.TV's marketplace is a testament to real progress––in terms of both the industry's embrace of privacy-friendly contextual advertising and GumGum's applied machine learning capabilities."
GumGum began leveraging content-level computer vision (CV) and natural language processing (NLP) contextual analysis technologies a decade ago, developing a set of capabilities that include Keyword, Language, Contextual, Threat, and Sentiment classification to drive digital advertising performance. Until recently, however, data management and processing power constraints prevented the company from applying CV technology to enormous volumes of video content across the web, mobile and OTT.
Those constraints explain why most other current content classification systems for video rely only on NLP to determine the nature of the video––converting a video's audio track to text and then analysing the text for meaning. Verity's analysis combines computer vision (CV) and NLP technologies to both look at and listen to videos. Not only does this multimodal approach increase Verity's accuracy, but the CV capability is essential for understanding the innumerable videos that have audio tracks without dialogue or voiceover.
As such, IRIS.TV's GumGum integration is a step forward for both contextual targeting at large and the contextual video marketplace itself. With data privacy interests propelling the industry towards a cookieless future, content-level contextual analysis represents the best and safest way that advertisers can reach the vast, highly engaged audiences consuming video content.
"Integrating GumGum brings another level of contextual precision to the IRIS.TV Contextual Video Marketplace," said IRIS.TV CEO Field Garthwaite. "The visual component of GumGum's Verity system does more to smooth the contextual path forward for video marketers. This is a partnership that elevates our offering––and adds to the case that digital advertising may actually be smarter without third-party data."