Just 1 in 4 digital campaigns measured for brand impact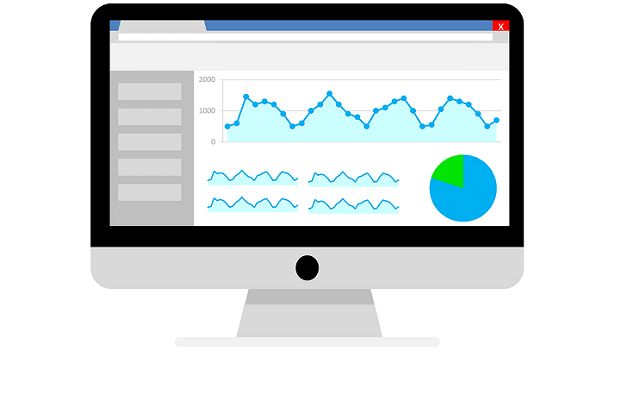 Less than 25 percent of all digital campaigns are being measured using brand uplift studies - and questions remain as to whether the results are being applied strategically, according to new research.
On Device Research, the marketing effectiveness research company, has announced the results of its first 'State of Digital Brand Measurement' research report, conducted in partnership with Data Stories Consulting.
The report found that whilst many marketers have learnt the lessons from Les Binet and Peter Field from their influential 'The Long & Short of It' effectiveness research, these lessons are not being applied when it comes to digital advertising campaigns.
Less than 25 percent of all digital campaigns are being measured using brand uplift studies – and questions remain as to whether the results are being applied strategically
The majority of brand effectiveness measurement is conducted by media owners to justify spend, as opposed to independent research for brand-led strategic planning
Brands who more frequently measure digital brand impact and employ the results strategically see higher shifts in brand awareness, of up to 20 percent, than those who measure infrequently, demonstrating how brand research drives brand health.
Brand effectiveness research is currently most-often provided – frequently as a free value-add – by media owners, to justify the spend on their properties and platforms. Measurement at a media-owner level allows evaluation and optimisation of different creative messages and audiences, however they remain in channel-specific silos. As a result, they are typically retrospective and don't enable the brand and its agency to look at holistic results across the entire media plan to inform future activity.
The opportunity for brand marketers and agencies is to move the approach to brand research towards something with more strategic value. Stefan Schoombee, Account Director, Dentsu Red Star suggested "the holy grail would be to have something that goes between the walled gardens".
The ubiquity of digital delivery metrics, such as clicks, views or likes, ensures their continued mis-use as optimisation criteria. The industry-wide opportunity is to be able to measure brand-health metrics whilst the ad campaign is in-flight, enabling shifts in digital marketing investment whilst the campaign is live.
Commenting on this opportunity, Patrick Zinga, Digital Development Director, Starcom stated "We have to say why a campaign has performed in a certain way; what has made an impact? How are we changing perceptions? Let's contextualise what this data means."
Alistair Hill, CEO, On Device Research said "While agencies claim that the majority of digital ads are assessed using brand metrics, the majority of campaign measurement reports employ behavioural and delivery metrics such as clicks, likes or video views, as brand proxies, despite the fact they have no proven link to brand uplift. We hope the insights revealed in the 'State of Digital Brand Measurement' report enables brands, agencies and their media partners to dig deeper into the true brand impact of their digital advertising campaigns."
The report findings are the result of in depth interviews with nineteen senior agency leaders for 3 months, up to October 2019. Alongside the research results, it includes a series of key considerations and best practice for advertisers, agencies and research suppliers.
The overwhelming consensus from the research is that the advertisers which are getting the most out of digital brand measurement are those who apply learnings from research studies to future planning strategies. Further research from On Device Research has confirmed that advertisers who measure brand impact multiple times have enjoyed higher brand awareness shifts, of up to 20 percent, than those who have only measured digital brand impact once.
Advertising is a vital tool to sustain brand growth. Branding itself reduces price elasticity and enables business to focus on sales value rather than sales volume. It is clear therefore that there is an opportunity for media agencies to provide greater value to their brand clients by becoming experts in the application of digital brand measurement.
Methodology
Qualitative and quantitative in depth interviews conducted with nineteen senior agency leaders from Dentsu Aegis, Mediacom, PHD, Mindshare, Publicis, Starcom and OMD from July to October 2019.