Marketing through gaming: Anzu expands into programmatic advertising for consoles
Anzu.io, a blended in-game advertising platform, has appointed a new CEO, Itamar Benedy along with a new programmatic ad solution for games consoles, offering a new channel for marketing through gaming.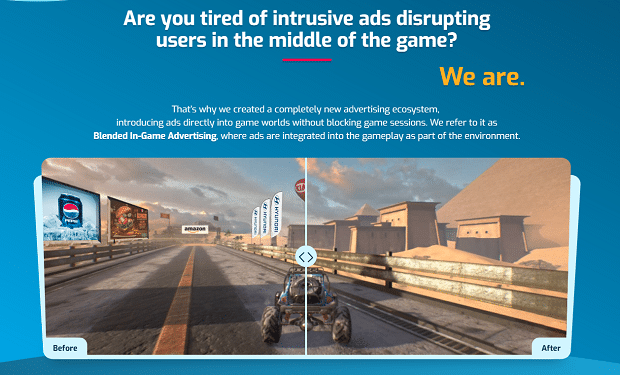 Benedy is the former CEO of Glispa Global Group and brings over a decade of leadership experience in the ad tech world. At the helm of Glispa – a company with €100M in annual revenues and a team of 250 people – Benedy oversaw its transformation from an affiliate marketing company into a full-stack ad tech business, including the acquisitions of JustAd and Relevantech. In this new role, Benedy will shape, manage and execute an overall corporate strategy, translating the product's innovative features into a revenue-generating business. In addition, he will focus on amplifying brand relationships and positioning Anzu as a leader in the in-game advertising world.
In addition, Anzu also announced the introduction of programmatic display advertising to games consoles and eSports environments. Anzu's platform enables ads to be seamlessly integrated into the in-game setting to create a more realistic digital world without interrupting the user experience. This comes off the back of news that global eSports revenues will top $1B in 2019 and brand investments comprise 82% of the total.
Brand advertisers can take advantage of Anzu's technology to engage and interact with the unicorn eSports and console audiences in new ways and at scale. The platform enables advertisers to target the right people before, during, and after events, and serve ads in real time to further amplify the eSports sponsorship and advertising market.
Benedy commented: "Anzu has broken new ground by introducing programmatic in-game ads for consoles and the significance for gaming giants shouldn't be understated. It creates a level playing field for the free-to play business model and provides new commercial revenue streams. The success of Epic Game's free-to-play multiplayer, Fortnite, prompted AAA video game studios to consider the new monetisation model seriously and after a year of successful operations in mobile and PC, Anzu is launching its product to enable display ads in console and eSports environments to take advantage of this move."
Benedy continues: "With its robust and sophisticated technology built by product and tech gurus Ben Fenster and Michael Badichi, Anzu is perfectly positioned to own a new media channel that enables and automates the connection between brands and games."