AI-face reading tech ranks M&M's as 'most emotionally engaging' ad of Super Bowl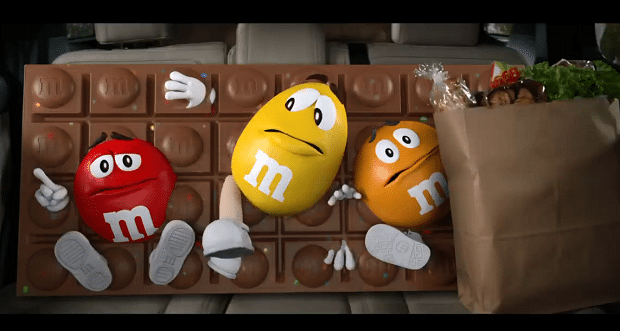 M&M's "Bad Passengers" was the most emotionally engaging ad of Super Bowl 2019, according to new research using AI face reading technology.
That's according to new data released today by #EmotionAI company Realeyes, which used webcams and its face-reading technology to rank this year's Super Bowl ads based on how much attention and emotional engagement they generated from viewers.
Realeyes, whose AI tech helps brands such as Coca-Cola and Hershey's maximise the impact of their video marketing, found the M&M's ad was the most engaging ad aired during the Big Game last night (Sunday, February 3).
The 30-minute commercial, which stars Christina Applegate struggling to stop the M&M's characters Red, Yellow and Orange from misbehaving on the back seat, attracted an overall score measuring emotional impact and level of attention of 9.72 out of 10.

The ad finished at the top of the pile after eliciting the joint second strongest emotional responses from viewers and joint third highest levels of continuous attention, putting it just ahead of Bubly's "Michael Bublé vs Bubly" (score 9.68) in second spot.

Mint Mobile's "Chunky Style Milk That's Not Right" and Dietz & Watson's "Craig Robinson Likes Dietz Nuts" were joint third (score 9.66).


Other brands to feature in Realeyes' top 20 Super Bowl 2019 Ad Effectiveness Chart include Doritos, Pringles, Audi, Pepsi, T-Mobile, Bud Light and Microsoft.
High-profile campaigns from Burger King, Google, Amazon and Kia all failed to make the top 20. Bumble's "The Ball is in Her Court", featuring tennis star Serena Williams, finished last (67th place).

Realeyes CEO Mihkel Jäätma said: "The Patriots may have won the game, but M&M's was the real winner of the Super Bowl last night, producing an attention-grabbing ad with real emotional punch."