Bauer Media has partnered with content discovery platform Taboola, in an exclusive two year partnership to help expand its revenue and engage consumers, using a new 'Taboola Feed' tool.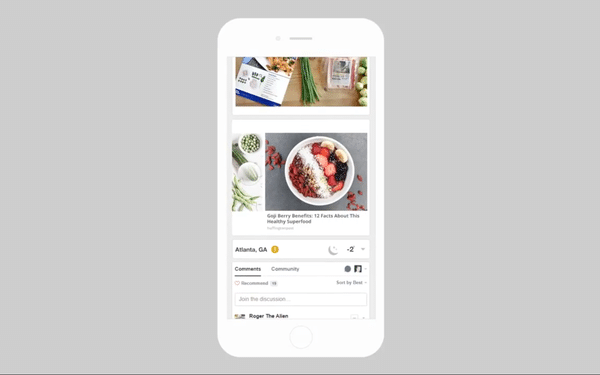 Under the partnership, Bauer Media will integrate Taboola Feed as well as leveraging Taboola's "audience exchange" solution, with the goal of driving engagement and growing revenue.
Bauer Media, which has a mixture of lifestyle and vertical specific publications including Grazia, Heat, Closer, EmpireOnline, MCN, Car and others, reaches 40 million users. It will launch Taboola Feed at the bottom of mobile and desktop articles. Taboola Feed, which recently launched in the UK on BT, is a continuous-scrolling feed of 'cards' that serves content in formats such as video and content recommendations as well as third party card experiences including games, weather and surveys. Taboola Feed brings the experience of a social media feed to the open web. Users can scroll through content, video and headlines they might be interested in reading next directly from the publisher's page.
Bauer Media will also utilise Taboola's audience exchange solution, which empowers publisher teams to strategically manage and optimise the flow of traffic across the network, driving users to relevant high-value pages such as video pages, branded content and more.
"As we continue to grow Bauer Media's digital audience, one of our key priorities has been to enhance engagement while still delivering a best-in-class user experience that is timely and valuable, and Taboola allows our portfolio of publishers to provide a more personalised experience," said Charlie Brookes, Head of Revenue of Bauer Xcel Media.
"The UK continues to be one of our fastest growing markets globally. As the competition for user time and attention becomes more intense, it's key to invest in user experience, making the open web as beautiful as many of us became used to accessing content through social media," said Adam Singolda, CEO and founder of Taboola. "We know users spend 50 minutes per day engaging in social feeds, and we're excited to offer a similar scrolling experience to Bauer Media's audience on the open web.
By leveraging discovery and personalisation technology, we can boost the value of every visit and encourage users to stay on the page to discover more content they may like but didn't know existed."