Big brands overhauling digital strategy amid brand safety fears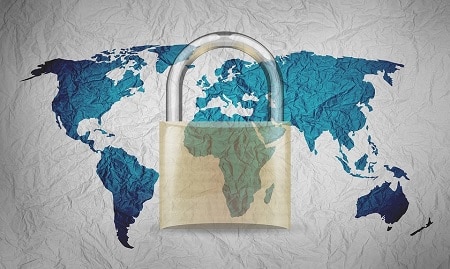 Chief Marketing Officers (CMOs) at large brands in the UK have made drastic changes to their digital marketing in the last 12 months in response to growing concerns around brand safety, transparency and fraud, according to new research.
The study, from Teads, indicates that 44% of CMOs are reviewing relationships with suppliers and 43% are reviewing agencies.
Less than a year since Marc Pritchard's speech on brand safety rocked the industry at the IAB Leadership Conference, and just eight months after The Times exposed how ads were appearing next to terrorist content, the study reveals how CMOs and marketing VPs at large companies have responded.
In the last twelve months, more than four fifths (83%) of marketing heads say they have become more concerned about brand safety, with 77% more worried about ad fraud than before.
In response to these concerns, 95% of CMOs say they've overhauled their digital strategy. Many are demanding greater transparency from suppliers and agencies, with nearly half (44%) questioning their supplier relationships and 43% scrutinising agency relationships.
In the future, 93% will choose agencies or suppliers based on their ability to prove brand safety and transparency. Over a third (36%) have boycotted or reduced spend on channels that can't guarantee brand safety and 37% of CMOs say they are now directly involved in the execution of digital strategy. Two fifths (39%) have discussed booking campaigns direct with suppliers, and two fifths (41%) are even considering taking ad buying in-house.
Despite this action, brand safety concerns persist for CMOs. Two fifths (43%) want reassurance from publishers that they're controlling risky content on their sites (43%). Over a third (36%) want agencies to address their questions on transparency and 34% are worried how users could react to ads appearing next to unsafe content.
For these concerns to be overcome there are three main areas where CMOs want to see change. First, nearly half (46%) believe there needs to be tighter industry self-regulation and better industry-wide standards for fraud and brand safety.
Second, 45% believe there should be more focus on reporting the quality of ad placements and environments, rather than just reach, driven by third party measurement.
Finally, 34% of brands want greater transparency from suppliers and agencies about where ads appear and what their definitions of success are eg. what a viewable ad is (42%).
Justin Taylor, UK MD at Teads, said; "2017 has been a wake up call for the whole digital advertising industry and it's encouraging to see senior leaders taking this seriously. In order to get to the root of these issues we need to rally together as an industry to make sure transparency, brand safety and fraud-free environments are guaranteed at every level.
"For brands and agencies, this means having transparency and verification on ad buys; if it's not viewed, the advertiser shouldn't pay. For consumers this means seeing non-intrusive, quality creative. For publishers, it's having access to high-yield video inventory and global brand advertisers, with the right tools to prevent fraud.
"That's why Teads is a member of the IAB Ads.txt initiative and partners with DoubleVerify and JICWEBS to guarantee safety and transparency."
Source: https://teads.tv/