Brands 'must do more to reward consumer loyalty in the post-GDPR era' [INFOGRAPHIC]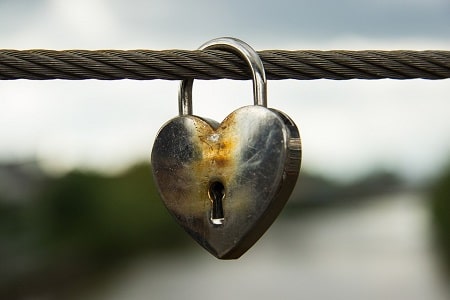 Nearly two-fifths of people in the UK (39%) feel less loyal to brands and companies than they did a year ago, although consumer behaviour and trends may suggest otherwise.
According to the DMA's latest research from the 'Customer Engagement 2018 – How to win trust and loyalty' report, conducted in partnership with Pure360 and Foresight Factory, loyalty is changing and the challenge for businesses is understanding what their customers really want. So, what influences a consumer into trying a new brand?
In a global marketplace, there are a number of external influences that may persuade consumers to try a new brand. Although nearly one in four consumers agree that price (23%) and choice/competition (22%) are key drivers for making them feel less loyal.
Consumers actively seek the best value for money when it comes to products/services, with many willing to compare offers and state they are deal sensitive. 40% of those surveyed agree that they would stop buying from a brand if it stopped offering deals (compared with 30% in 2016). Additionally, 79% stated that they are willing to spend time researching items/products in order to get the best possible value – compared to 76% in 2016. Nearly two thirds (57%) state that they often change their mind about what brands/shops to use as a result of deals/offers.
Discussing what businesses can do to increase loyalty, Rachel Aldighieri, MD of the DMA, said: "Brands must renew their focus on the most important part of their long-term success, their customers. Whether marketers decide to offer more personalised experiences, new loyalty schemes or flexible subscription models, successful brands will be those that can put the customer at the heart of everything they do."
Consumers claim to be less loyal, but their behaviour suggests otherwise
Customers claim that they feel less loyal, but this may not translate into a change in their behaviour and needs. Year-on-year the figures have remained steady with half of consumers (49%) still falling into the 'Active Loyal' group and just one in five (22%) as 'Active Disloyal' – with the remainder either loyal through habit or in certain situations.
When it comes to the top five favourite brands, consumers also report feeling genuine loyalty to those brands, rather than this simply being based on convenience or habit. This was particularly the case for John Lewis and Marks & Spencer, with 89% and 88% of consumers agreeing respectively. Interestingly, two-thirds (67%) of people who chose Amazon as their favourite brand are loyal to them for genuine reasons – rather than convenience alone.
Komal Helyer, Marketing Director at Pure360, explains: "Consumer trust in 'faceless corporations' is waning, and in its place is a growing preference for meaningful interactions with brands who are perceived as genuine, transparent and relevant. For marketers, the message remains the same: add value to your customer's lives and stay relevant to their interests or risk losing their business altogether."
Scott Logie, Customer Engagement Director at Read Group, adds: "In the post-GDPR era, building long-term trust and loyalty is more important than ever. By looking at loyalty trends across different years, we have seen how many consumers are actually more loyal than they believe they are at heart."
Definitions of groups in 'Loyalty' segmentation (tracked since 2016):
Active Loyals: These people tend to stay loyal to brand/shops and sites for both everyday and important purchases
Habitual Loyals: These people tend to stay loyal for everyday purchases, but less so for important purchases
Situational Loyals: These people tend to be loyal when making important purchases, but are more flexible and fleeting when making everyday purchases – when it matters most, these people will default to using their trusted brands
Active Disloyals: These people tend to disagree with the statements and are hence much more likely to be disloyal in their approach to brands

To read more about the DMA's Customer Engagement research, including the full report, visit: https://dma.org.uk/customer-engagement