Germany: Digital video growing faster than expected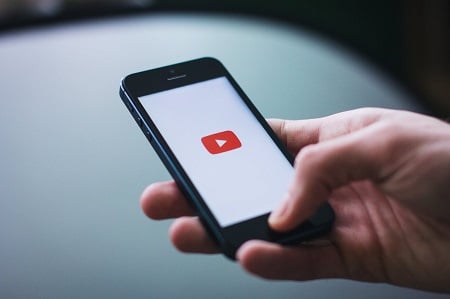 With more content available than ever before, the number of Germans watching digital video is surpassing expectations, with YouTube used by more than 50% of the population.
YouTube, along with Amazon and Netflix, are driving growth by offering more original content for the German market.
According to eMarketer's latest digital video forecast, 46.4 million people in Germany will be digital video viewers* by the end of 2018. (That's higher than the 42.5 million predicted in 2017.) And a growing portion—55.7%—are watching videos on their smartphones.
"Digital video consumption is growing faster than expected in Germany, as those 55 and older increasingly watch video on Facebook, Instagram, YouTube and WhatsApp," said eMarketer senior forecasting analyst Oscar Orozco. "Also, subscription OTT [over-the-top] services have grown tremendously in the last year.  More than one-quarter of the population now watches video regularly via services like Amazon Video, Netflix or YouTube Premium."
More than 91% of digital video viewers in Germany are watching YouTube (42.4 million), or 51.8% of the population. YouTube viewers surpassed half the population in 2017. Fueling the growth is the launch of YouTube Premium in 17 new markets, including Germany, which will include original, native-language shows and movies.

Not only is the number of Germans who watch video increasing, but total viewing time is increasing as well. By the end of this year, Germans will spend an average of 39.6 minutes per day watching online video. That's an increase of nearly 40% over 2017.
For comparison, TV viewers still exceed video viewers in Germany by a substantial margin. By the end of this year, 65.4 million adults** will watch traditional TV, with that figure expected to hold steady through 2019.
"Germany's population does skew older," said eMarketer principal analyst Karin von Abrams. "And many older residents are still wedded to traditional TV, while sampling online options such as YouTube. But it's important to remember that even the younger, tech-savvy generations leading the digital video revolution are also watching linear TV. Increasingly, people of all ages use both traditional and digital platforms to access the TV, film and video content they want."