Google gets surprise profit boost despite $5bn monopoly fine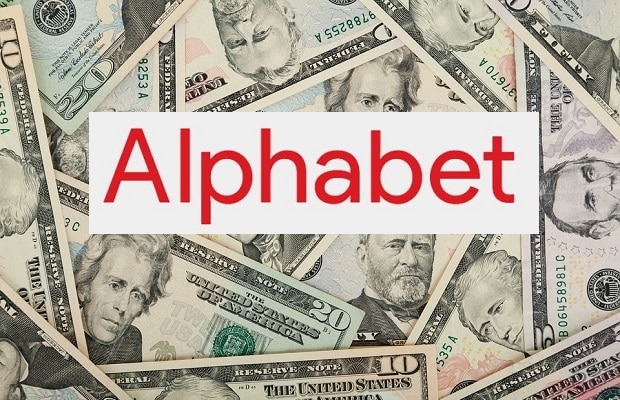 Google's parent company Alphabet has beaten earnings expectations, getting $32.7bn in revenue in the three months to the end of June, after the firm reported stronger ad sales than expected.
The figure is up 26% from the same period last year and shares in Alphabet jumped as much as 5% in after-hours trading. It beat Wall Street's estimate of $32.17bn.
The record €4.34bn EU fine over Google's Android mobile operating system knocked $5bn off its profits.
Alphabet reported net income of $3.2bn. Without the fine, it would have been almost $8.3bn, the firm said.
A massive 86% of Google's revenues came from Google's advertising business.
Alphabet also smashed profit expectations, reporting profits of $11.75 a share, compared with the forecast $9.30. At the same point last year, its earnings per share were $8.90.
"We delivered another quarter of very strong performance," said Alphabet Chief Financial Officer Ruth Porat. "Our investments are driving great experiences for users, strong results for advertisers, and new business opportunities for Google and Alphabet."
During its earnings call, CEO Sundar Pichai declined to answer any questions about how the EC's fine would impact its mobile business. "We are analyzing the decision and I think it's too early to comment or speculate," he said.
Google is appealing the ruling, which found it abused its dominance in mobile software.
The tech titan's advertising business continues to be its bread and butter, with global ad sales topping out at $28bn, up nearly 25% year-over-year.
Meanwhile, Google's "other revenues" category, which includes its cloud business as well as hardware sales such as the Pixel phone and Google Home smart speakers, reported $4.4bn in revenue, a 36.5% year-over-year jump.