Internet 'to make up 94% of all growth in adspend by 2020'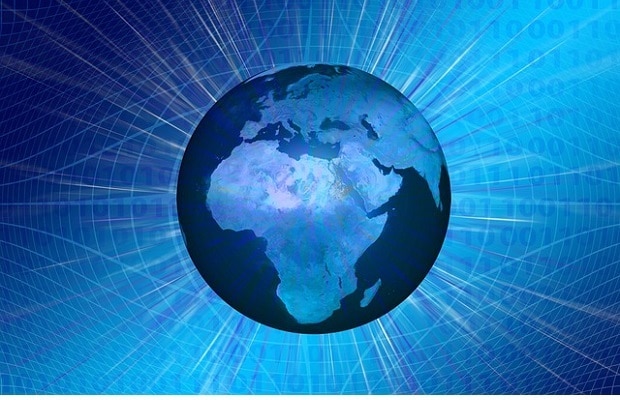 Internet and mobile mediums are to account for nearly all (94%) of all global adspend in the next three years, according to new research.
The data, from media agency Zenith indicates that Internet advertising's share of global adspend to continue to rise, reaching 40% in 2018 and 44% in 2020.
The Publicis-owned firm also said that adspend value will rise from US$203bn in 2017 to US$225bn in 2020 and in the most advanced markets (Sweden and the UK), it will account for more than 60% of total expenditure in 2018, and between 50% and 60% in another six markets (Australia, Canada, China, Denmark, Norway and Taiwan).
Zenith believes the Internet will account for 94% of the growth in adspend between 2017 and 2020, shared between Google and Facebook, Baidu, Alibaba and Tencent as these five platforms increased their share of global internet adspend from 61% to 72% between 2014 and 2016, and captured 83% of the growth in internet adspend over that time.
Lower growth overall
Zenith lowered its prediction for global advertising expenditure growth in 2018 to 4.1 percent to reach $578 billion by the end of the year, with marginal downgrades in North America, Western Europe and Asia Pacific.
Zenith, owned by France's Publicis (PUBP.PA), had forecast a 2018 growth rate of 4.2 percent in September. It had also estimated 4 percent growth in 2017, down from 4.8 percent in 2016.
"We expect advertising expenditure to grow more slowly than the global economy as a whole out to 2020," Zenith said.
Breakdown by region
Zenith said that growth in North American advertising spending is being lifted by Canada's buoyant economy and is outpacing growth in Western and Central Europe.
Advertising expenditure was forecast to grow by 3.4 percent in North America in 2018, down from the 3.6 percent growth it forecast for 2017.
Zenith also lowered its forecast for Western and Central Europe to 1.7 percent this year from 3.9 percent last year, hit by a slowdown in the UK.
Political and economic uncertainty over Brexit have contributed to a sharp slowdown in British advertising spending, which Zenith expects to grow by only 0.7 percent this year, down from 9.6 percent in 2016.
Zenith reiterated that the United States, the world's largest economy, would be the leading contributor of $72 billion in advertising spending to the global market between 2017-2020, with China ranked second.
Internet giants fuel growth
Baidu, Alibaba and Tencent also accounted for 54% of the growth in Internet adspend in China, while Google and Facebook accounted for 96% of the growth in the rest of the world and 76% of Internet adspend outside China in 2016.
It added that big cities are driving global adspend by concentrating growth in productivity, innovation and trade, with the top 10 cities alone contributing 12% of all global adspend growth this year, and that the top 725 will contribute 60%. From 2016 to 2019, adspend in New York will grow by US$1.4bn, while cities like Tokyo, Jakarta, Los Angeles, Shanghai, Houston, Dallas, Beijing, London and Chicago will grow by US$0.6bn.
"We are seeing a battle played out in business, marketing and media between big players and small players," said Vittorio Bonori, Zenith's global brand president. "Growth is coming from big countries and big cities, and being captured by big platforms. Brands should focus on upstream strategy, data-informed UX planning and downstream automation".
"Internet advertising is the biggest advertising medium in the world and the biggest driver of growth," added Jonathan Barnard, head of forecasting and director of global intelligence at Zenith. "Our unique research shows that brands are starting to use it effectively after struggling to adapt over the last few years."