S4M and VIOOH team up to sync out-of home and mobile ads to in-store traffic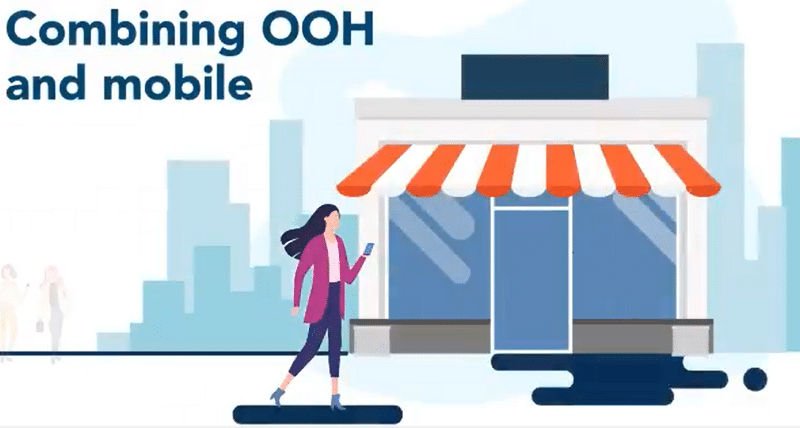 Drive-to-Store Platform S4M has formed global partnership with VIOOH, a planning and trading platform for the programmatic buying and selling of Out-of-Home (OOH) advertising, allowing marketers to effectively combine mobile and OOH to drive in-store foot traffic.
The offer, available initially in several key markets, including the US, UK, Italy, Belgium, Germany, Netherlands, and Finland, with availability in APAC coming soon, enables S4M customers to activate premium Digital Out-of-Home (DOOH) inventory through S4M while planning their drive-to-store campaigns.
The partnership highlights S4M's investment to move towards an omnichannel drive-to-store offering. With US adults spending over 3 hours a day on their smartphones[1], it is clear that mobile is still the key device to reach people and to trigger consumer action, but it is increasingly important to incorporate a mix of media to build the most effective drive-to-store campaigns.
Digital Out-of-Home continues to grow as an effective marketing medium with ad spend predicted to reach $8.7 Billion in the US alone by 2023[. With high impact placements, DOOH is a prime channel to increase the overall effectiveness of an advertising campaign and has the reach to provide a truly unified brand experience when included among a campaign's media mix.
Today's announcement follows a statement from VIOOH-owner JCDecaux S.A. announcing S4M as its drive-to-store partner which will allow advertisers to buy drive-to-store campaigns both on JCDecaux's OOH network, and on mobile using S4M's platform.
S4M's Global CEO Christophe Collet stated, "This partnership with VIOOH is a strategic move for us to better service our clients in their drive-to-store campaigns. At S4M we specialize in driving more consumers into stores, restaurants and dealerships and by opening up our offer to other media types to enhance the power of mobile, we can become a truly effective, omnichannel DTS partner to increase visits to brick-and-mortar locations. As the leading provider of DOOH, VIOOH is the ideal platform for us to partner with to support our mission and better help retailers achieve real business results."
Gavin Wilson, Chief Revenue Officer, VIOOH, said: "One of the overarching benefits of programmatic OOH is its ability to deliver highly targeted omnichannel campaigns that are both effective and impactful. Recent research shows that OOH drives an average 17% uplift in smartphone activations – with this combination of DOOH and mobile, we are providing a seamless and meaningful experience for consumers[3]."
"We are pleased to partner with S4M in order to enable their clients to effectively combine OOH and mobile advertising. S4M is the perfect partner to deliver a multi-channel solution across the globe, ultimately helping brands to deliver more powerful advertising."