Subway teams with MIQ and Skyrise Intelligence for cookieless mobile customer data insights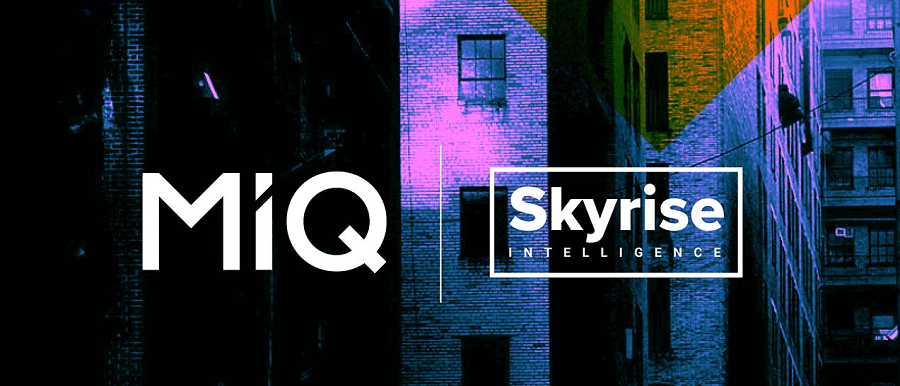 MiQ and Sunrise Intelligence have teamed up to launch a new mobile data tool for brands, with Subway the first client to sign up.
Programmatic media partner MiQ and Skyrise Intelligence's launch of a privacy-first mobile data solution which enables UK marketers to access cookieless data signals derived from 20m handsets – nearly one third of the UK's population.
This solution will enable brand and agency marketers to drive high-performance programmatic campaigns without relying on cookie data.
Subway is using the tool to drive awareness of its availability on the UK's three leading delivery apps, as part of the brand's post Covid-19 UK lockdown strategy.
Mobile data provides a huge opportunity for marketers, as it's the number one choice of device for British consumers, who spend on average 3 hours and 19 minutes per day on their mobile devices. (Source: eMarketer 2020). Mobile data paints a detailed picture of today's consumer by understanding aspects of their digital lives such as what mobile web domains they visit online, the locations they work/live/travel to, the best times of day and the best days of the week for engagement, and the apps they use each day.
By connecting an additional 170 datasets to Skyrise's data signals, MiQ can customise programmatic bidding strategies around a brand's goals and use millions of mobile devices to build high-value targeting segments and high-value media planning insights based on demographic, geographic, app usage, and mobile web usage of target customers for its clients.
The partnership in practice
MiQ and media agency partner, MediaCom, have a longstanding client relationship with global quick-service restaurant brand Subway, one of the first brands in the UK to experience the value of this partnership when applied to their marketing strategy.
Government restrictions imposed at the start of the UK lockdown, meant Subway had to close all of its stores until June when restrictions were lifted and Subway stores reopened for click and collect, as well as delivery only. This gave Subway a two-fold challenge; targeting relevant audiences within a 2 mile radius of its stores where delivery or click and collect were most likely to be utilised by customers, and the brand also needed to identify audiences within that radius identified as fast food lovers to ensure that awareness was targeted towards relevant customers most likely to use food delivery apps.
MiQ, in collaboration with MediaCom, created a display campaign promoting Subway's presence on three of the UK's leading 3rd Party Delivery applications (3PD). Skyrise data enabled the anonymised location of active 3PD users with a high level of accuracy and at scale, helping MiQ to develop a bespoke targeting strategy. MiQ used Skyrise Intelligence data to profile and identify a 'fast food lover' audience based on active use of 3PDs and Subway's remote order apps over the previous three months and combined that with location data from mobile devices,to build an effective targeting strategy for customers within a 2-mile radius of a re-opened Subway. The campaign's effectiveness was measured via a consumer survey resulting in a 52% uplift in awareness when compared to respondents who were not exposed as part of the Skyrise data audience cluster.
Angelina Gosal, Head of Marketing UK & Ireland, at Subway added, "The results we've seen from working with MiQ and Skyrise have exceeded our expectations. Accurately reaching half a million customers with specific messaging, and knowing that it resonated shows the value of this kind of dataset and importance of having the right programmatic partners to support us. MiQ helped us to navigate key challenges by providing fresh and effective insights based on the vast mobile data made available and contributed to a significant level of sales across our three major delivery partners."
MiQ UK CEO Giles Ivey says, "Partnering with Skyrise Intelligence, we saw the opportunity to invest in advancing our capability to deliver even better connected marketing for our clients. This new dataset, when combined with our data science, media planning and programmatic activation expertise, will further underpin all marketing decisions in a true omnichannel and privacy-first world."
Alex Petrie, Co-founder and CEO of Skyrise Intelligence, says: "This partnership will help to enhance marketers' understanding of what's possible within the exciting mobile data space and we are thrilled to be working with MiQ. Our combined capabilities will ensure marketers are even more efficient with new, innovative targeting techniques."