The role of digital marketing in business development [INFOGRAPHIC]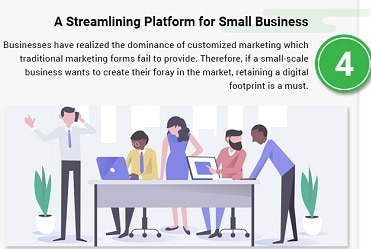 Companies which already have an online presence are beefing up their marketing strategies, and the rest are rapidly moderating their business models to ensure compatibility with a promptly evolving digital world.
This infographic from Contentualize delves into some of the statistics that will help in adumbrating the importance of digital marketing. It portrays the vital role of digital marketing with respect to businesses and its essence in the market today.

Source: https://www.contentualize.com