WPP's Wunderman buys Gorilla Group to boost commerce tools for clients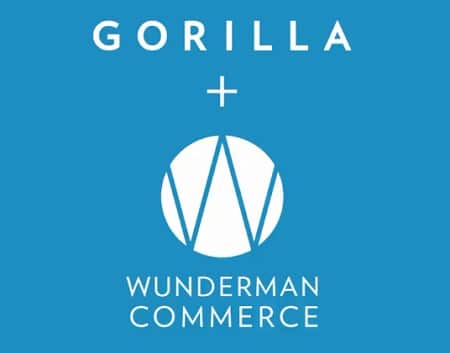 WPP-owned global marketing agency Wunderman has acquired commerce experience agency, Gorilla Group.
Gorilla Group provide end-to-end experience-driven commerce solutions and services, and will further grow Wunderman's global offering.
Wunderman Commerce builds enterprise-level retail and mobile commerce solutions, in addition to helping brands develop Amazon marketing and eCommerce strategies. Its end-to-end offerings include strategy, platform integration, and customer experience across platforms including Adobe, IBM Watson Commerce, SAP and Salesforce.
Gorilla Group employs 370 people across the US, Canada, Poland and Ukraine and works with enterprise B2B and direct-to-consumer brands across the manufacturing, distribution, apparel, retail, health and beauty, food and beverage sectors. With a strong history in strategy, experience design, technology enablement, marketing, and managed services, Gorilla Group creates high-performing commerce solutions that enable clients to successfully evolve and compete in the digital economy. Clients include American Hotel Register Company, Gates Industrial Corporation and protein manufacturer RXBAR.
Global CEO of Wunderman Commerce, Neil Stewart said: "This acquisition gives Wunderman Commerce a wider footprint across North America while also presenting an opportunity for our global clients to access the knowledge and skills of one of the best commerce experience teams out there. Gorilla's leadership and award-winning work with key partners such as SAP Hybris, Salesforce and Magento is impressive and together we can provide brands and retailers with a best-in-class experience-driven commerce offering."
Gorilla CEO, Brian Grady stated: "Wunderman Commerce has a reputation for defining and delivering robust commerce solutions on each and every channel. Their ability to drive meaningful customer engagements and commitment to helping brands and businesses navigate the digital economy is something we also strive for. We are excited to be part of the future of commerce with Wunderman Commerce."