Preparing for the festive frenzy: 77% of marketers already prepering for Christmas retail rush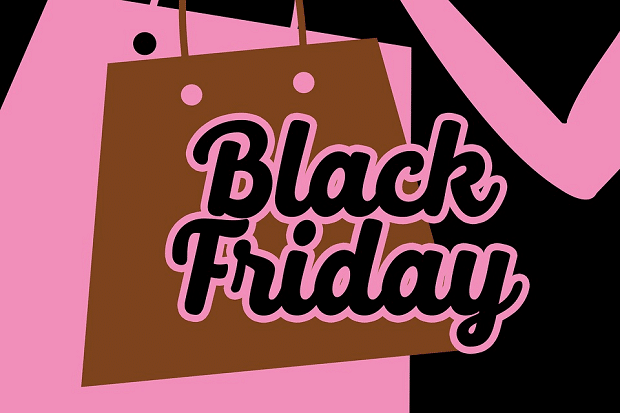 As 77% of marketers are now preparing for peak shopping season later this year, retailers are expecting an average 25% improvement on 2018 Black Friday revenue, rising to 28.6% for the holiday shopping season as a whole, according to new US and UK-based research.
Marketing tech company Yieldify commissioned original research into retail businesses' expectations for Q4.
More highlights:
The approach to peak is changing. 22% of pure-play e-commerce retailers are planning to opt out of Black Friday, and those who do participate are offering fewer discounts, at a lower level than multi-channel retailers.
Price-slashing activity will reach a peak during the weeks leading up to the holidays when 85% plan to offer discounts, rather than on Black Friday (82%) or Cyber Monday (79.9%).
By now, 77% have started preparations for the holiday season, and marketing will begin soon after (that's 109 days on average, or September 6th to be exact).
The top tactics retailers will use to achieve the predicted increases are email (34%) and website personalization (26%), with the latter increasing in popularity as peak progresses.
The report, 'The Shape of Peak to Come', surveyed over 400 US and UK retail marketers, finding that a 25% average year-on-year growth expectation for Black Friday, rising to a 28% increase for the holiday season as a whole. Less than 10% of those surveyed predicted flat or negative results for Q4 2019.
However, the report found some to be more optimistic than others. US retailers were among the most optimistic, with almost half (49%) predicting a revenue boost of between 25-75% on last year, versus just 33% who predict the same in the UK. Pure-play e-commerce retailers were less positive than multichannel retailers, with one fifth (20.3%) predicting no change versus 5.5%.
The report also found evolving attitudes towards the key events of peak season, namely Black Friday. While most retailers still plan on participating in Black Friday, a notable 22% of the more cautious pure-play e-commerce businesses said that they would be opting out. Those who do plan on participating will be offering fewer and smaller discounts than their multi-channel counterparts.
Rather than a Black Friday bonanza, retailers appear to be spreading discounts across the quarter. Price-slashing activity will reach a peak during the weeks leading up to the Christmas period, when 85% plan to offer discounts. More than half (57.6%) of retailers are planning to offer discounts across their entire range during the Christmas period – higher than on Black Friday (50.6%) or Cyber Monday (44.4%). US retailers are more likely to favor this approach to discounting, even on Black Friday, with 61.9% discounting across all ranges versus just 39.3% of their British counterparts.
Jay Radia, CEO and Founder at Yieldify, said of the report: "The report attests to the trends we've seen in recent years with our clients – what used to be a race to the bottom for discounts has evolved into a more diverse set of approaches to the traditional peak season. With competition stronger than ever, it pays to be different as much as it pays to discount."
The report found that regardless of the strategy, early preparation is near-universal this year.
Over half (61%) of retail marketers have already started preparations for the holidays, with campaigns starting up to 3.6 months in advance (September 6th to be exact).
Overall, multi-channel retailers were the most likely to start both planning and execution early: 52% of multi-channel retailers had already started planning in July versus just 23.7% of pure-play e-commerce outfits.
The tactics that retailers will rely on to achieve the predicted revenue increases are varied, but there are a few clear priorities. Email is very much still king for Black Friday, with 34% ranking it as their top tactic. Website personalization was the next most popular tactic, increasing in popularity as peak progresses (as retailers start to learn more about their newly-acquired visitors). This was particularly evident among pure-play e-commerce retailers, with 32% rating it the top tactic for the holiday season.
With both these tactics relying on a foundation of customer data, now is the time for retailers to invest in this as a priority. Romain Sestier, VP Product and Data at Yieldify, said: "While we're early on in the journey to peak, you can't underestimate the importance of capturing data.
Having captured over 2.6 million email leads for our clients, we see lead capture strategies pay dividends throughout the subsequent months for those who plan ahead.'