Rise of 'Anxiety Economy' leading to new consume trends- report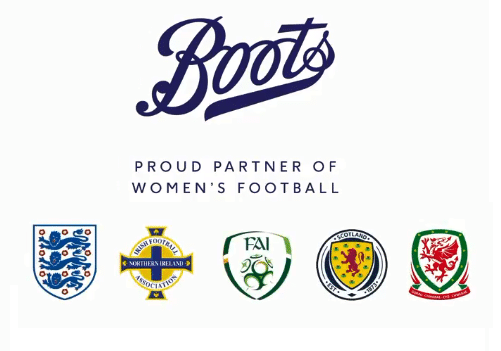 A combination of climate change, financial insecurity, Brexit, escalating international tensions and lack of social interaction is creating an anxiety time bomb across the globe, according to new research. As this anxiety escalates, it is causing a plethora of new consumer trends, according to leading futures think tank Wunderman Thompson Intelligence—formerly JWTIntelligence. The report identifies […]
A combination of climate change, financial insecurity, Brexit, escalating international tensions and lack of social interaction is creating an anxiety time bomb across the globe, according to new research.
As this anxiety escalates, it is causing a plethora of new consumer trends, according to leading futures think tank Wunderman Thompson Intelligence—formerly JWTIntelligence.
The report identifies this as the Anxiety Economy—a consumer movement towards hyper-wellbeing, self-protection, disaster mitigation and more, as people seek to stave off 2019's myriad new aggressors.
(Photo Credit: Keiichi Matsuda)
In this new report, Wunderman Thompson Intelligence explores a host of new products, from air purifiers and pollution neutralizers to security technologies. Anxiety is also spilling into culture.
Just as the surrealists once used their dark fantasy works to comment on fascism, in today's digital culture, creatives and influencers are starting to create new visual landscapes in response to the era—designing dystopic beauty and new fashion solutions. In response to teen-20s issues such as gig economy job insecurity, tech saturation, social media hyper-stimulation, and pollution, the wellbeing industry continues to proliferate, offering new tools and solutions.
According to the American Psychological Association, the sense of impending doom brought on by the environmental crisis has triggered a syndrome referred to as eco-anxiety. Sufferers are described as "deeply affected by feelings of loss, helplessness and frustration due to their inability to feel like they are making a difference in stopping climate change."
Brexit is also causing huge anxiety in Britain. Over 40% of 1,800 adults surveyed for a Mental Health Foundation report published in March 2019 felt "powerless, angry or worried" because of Brexit, while 12% said it had negatively affected their sleep. Business owners and citizens in the Republic of Ireland are also worried about the potential effect of a hard border on trade and livelihoods. One therapist, for example, told the Huffington Post that she has seen a "record number" of clients seeking Brexit-related anxiety counseling.
Wunderman Thompson Intelligence's report breaks down the ways that anxiety is changing the world, analyzing categories including the rise of workplace wellbeing; fashion's new stance of reflecting tough times and looking to a dystopian future; the sex recession; the post-truth era; food fears; wellbeing overload; the growth of CBD; and the growth of protective tech.
The report's Workplace Wellbeing chapter explores the ways in which anxiety and work are increasingly entwined. Fuelled by economic, financial and geopolitical fears, the workplace wellness market is already worth $48/£36 billion. It's growing at a rate of 4.8% a year as firms bring in equipment, services and programs designed to improve their employees' mental and physical health.
The sex recession is being blamed on factors from anxiety and depression to body dissatisfaction to the rise of helicopter parents and pushback against dating apps.
The quest for hyper-healthy, hyper-safe diets continues apace, driven by millennials' fears about GMOs, sugars and other ingredients. Concerns about food waste and sustainability are fuelling an increase in food tech startups.
Anxiety Economy Key Takeaways:
1. Political and environmental upheavals are causing feelings of panic and helplessness, but they are also raising consumer awareness—and influence—to new heights. Consumer demand for change is pushing companies to launch zero-waste innovations, for example.
2. Consumer trust in major institutions is further eroding. But at the same time, big brands are trying harder to align themselves with transparent initiatives, and also making emotional connections with consumers through social issues.
3. Some companies are cynically cashing in on consumer fears. Budweiser's questionable focus on corn syrup in its 2019 Super Bowl ad and "miraculous" CBD remedies that are nothing of the sort are two cases in point.
4. Technology's implications are sometimes terrifying. As a result of consumer concerns about this, the tech industry is increasingly promoting innovation as a way to tackle major world problems (making consumers feel safer in their homes, schools, and communities, for example) and tech firms are endeavoring to appear more human-centric and relatable.
5. Dystopian fears of the future are influencing culture, from fashion and beauty to entertainment and art.