The rise of big data: Human element 'still pivotal in analytics'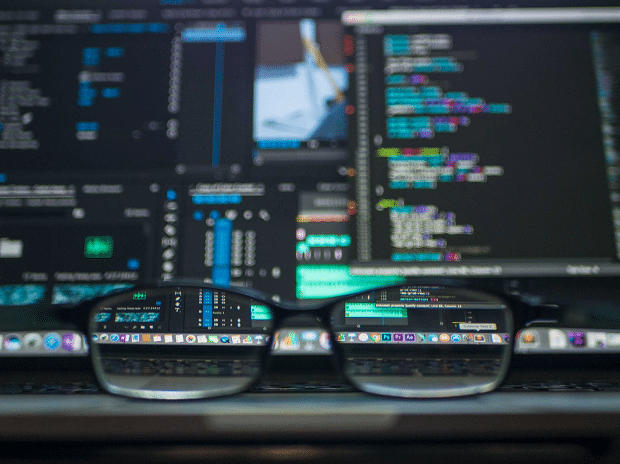 Embedding data and analytics into business strategy and culture, addressing data literacy across organisations, and removing the constraints of legacy technologies are the key issues businesses face, according to a new global study.
The research, from Alteryx uncovers the benefits and impact of data analytics in digitisation projects in the UK, as well as across five other digitally advanced countries in Europe, the Middle East and Africa (EMEA) and Asia-Pacific (APAC).
The complete Data and Digitization Report is released as Alteryx hosts its fourth annual European customer conference, Inspire Europe, at Tobacco Dock in London, Oct. 14-17, where major brands like Sainsbury's, Virgin Holidays and Siemens will be presenting their success stories and learnings from their respective data journeys.
Here in the UK the data shows that:
Data is permeating every part of business and is key to success
Data insights are seen as key to delivering better customer experiences through deeper relationships and help propel businesses to new heights. Data works and is permeating every part of business:
With over three quarters of survey respondents (77%) agreeing that data is a critical corporate asset for driving the business forward it's clear that businesses are taking advantage of data sources across industries and internal functions.
UK businesses cited data analytics as the catalyst behind their ability to understand their end customer better, with nearly two thirds (71%) using insights to offer more personalised offers. Through their use of analytics, almost half (46%) ranked increased productivity as one of the three major business benefits of data insights.
Over half (60%) agreed that using data analytics has helped break down internal silos. The ability to make savings and efficiencies for their department or organisation (36%) was another key benefit.
Businesses can't win in analytics without the human element
The human-factor remains critical. Companies are focussing on putting humans at the centre of intelligence-driven decision-making and looking to empower team members to think about how to better perform with data:
A talent shortage was the most notable challenge that UK organisations face in becoming a more data-driven organisation (34%).
Organisations are working to acquire talent to support a variety of initiatives for data and analytics success, including code-free/code-friendly analytics to deep learning/machine learning, and explainable AI, all while developing a robust culture of data and analytics.
Smaller companies see the talent gap as their primary challenge to face when becoming a data-driven organisation, and across the board the UK emphasised that it needed more focus on employee skills and talent to drive transformation (34%).
A culture of data and analytics is needed to transform data into actionable insights, but we aren't there yet
It's the people, the analytic talent, that will bring the vision of a data-driven culture to fruition. Analytic teams that will thrive will have flexibility, diverse talent, and bring new levels of speed and efficiency:
When it comes to the building blocks for their digital transformation initiatives, over two fifths (44%) state they need more focus on employee skills and talent to drive transformation, while one third (36%) of data workers strongly agree that data knowledge is key to career progression within the company.
Businesses are still struggling with how to build this culture to derive value out of their data, as over two fifths (44%) still haven't got beyond planning their data analytics journey as yet and fewer than a quarter (21%) state they focus on employee skills and culture to help drive transformation.
In an increasingly data-driven world, almost one third (29%) report they are constantly delivering results and on the path to a high performing culture of data and analytics. However, the research also highlights that fewer than one in three (32%) of data workers have access to data across all departments.
Technology can be an enabler or constraint to data analytics success
Organisations that modernise their analytic journey and unify their data landscape will have a better chance of success in driving a true digital transformation:
Proving data will always be one of the most important drivers of success and true digital disruption: Over two fifths of UK businesses (42%) cited that their top technology priority is to get more value out of data.
Technology can also be a constraint to a data-driven business – it's crucial for businesses to continually modernise their analytic journey in order to accelerate time-to-insight and break barriers. Over one third (34%) of data science professionals are requesting significant investments in data platforms and services to support a spectrum of analytic game-changers such as predictive analytics, AI/ML, and R/Python.
When asked which key technology enablers they are prioritising investment in within the next five years to support a variety of initiatives for data analytics success, over one third (35%) confirmed they were prioritising data and analytics technologies, just behind cloud (38%); with artificial intelligence and machine learning (22%); and mobile/5G (20%) also priorities.
Commenting on the findings of the research, Alan Jacobson, chief data and analytics officer at Alteryx said: "The business case for analytics has truly been acknowledged. While many are still balancing data inefficiencies with the challenge of a shortage of skilled data workers, this latest research from Alteryx underscores that investing in data and analytics technology alone won't deliver real business-altering results. In order to digitally transform an organisation, a smart approach to delivering the right culture that can embrace the change is equally if not more important in achieving success."
Gurdeep Kler, vice president – Northern Europe at Alteryx, added: "There is no doubt that data is key in driving business success in the minds of UK businesses. Every data worker, regardless of technical acumen, wants to be able to easily find and understand what information is at their disposal; have the flexibility to prep, blend, enhance and analyse data from more sources; and easily operationalise analytic models through a collaborative and governed platform. At Alteryx, we will continue to make the Alteryx Platform easier to use for all data workers, while extending its ability to handle more sophisticated data science outcomes for trained data statisticians in order to create an analytics-centric culture across every industry and functional areas of business."
Alteryx's Data and Digitization Report can be downloaded from here:
The data comes from research conducted by Censuswide, with an overall sample of 3,028 decision-makers in six markets: UK, France, Germany, UAE, Japan and Singapore between 03.07.2019 – 16.07.2019. The UK sample size was 508 decision-makers.