'Worrying lack of forecasting support' for SEOs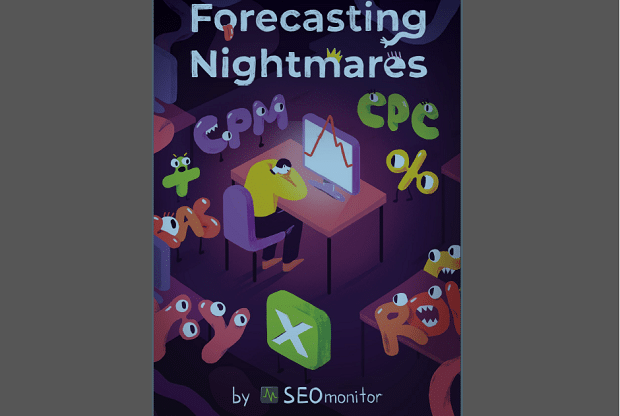 One in three search specialists feel they do not receive enough support to accurately forecast SEO, according to a new industry survey.
The research, carried out by SEO software provider SEOmonitor, surveyed professionals across the SEO and digital marketing industries.
It found that a third (33%) of respondents would like more support in SEO forecasting. This is having a direct impact on the industry's capacity to provide high-quality forecasts, with more than a quarter of respondents (26%) reporting that they find it difficult to forecast accurately, and 22% admit that they struggle to calculate the value of SEO activity.
This lack of support most commonly manifests itself financially. Indeed, more than a third of respondents (37%) cited a lack of investment in specialist tools as the main barrier preventing them from making accurate forecasts. This in turn means that many SEOs are forced to rely upon tools that are unfit for their needs, with 15% of search professionals specifically referencing having to calculate complex data on outdated tools, such as Microsoft Excel, as a barrier to accurate forecasts.
A quarter of SEOs (25%) also report that they currently do not feel like they receive enough training on how to make accurate forecasts. Concerningly, more than a sixth (17%) of respondents admitted to having received no forecasting training at all in their career.
Finally, a lack of support from the C-Suite was cited as a key barrier to accurate forecasts by over one in six respondents (17%). Perhaps because of this disconnect from those at senior level, one in eight search professionals (12%) reported being regularly pressured into making forecasts that are inaccurate or undeliverable. More than a quarter (26%) are also currently expected to drive these results within an unrealistic timeframe.
The research was conducted as part of SEOmonitor's 'Forecasting Nightmares' report. The report explores the current landscape of SEO forecasting, the issues currently holding SEOs and marketers back, and the additional support the industry needs in order to forecast to the levels required in a progressively more demanding business landscape.
Cosmin Negrescu, founder and CEO of SEOmonitor, said: "By translating SEO goals such as keyword rankings or visibility into simple, clearly defined business metrics, forecasting makes an invaluable business case for SEO activity. However, for the field of forecasting and, indeed, SEO as a whole to reach its true potential, it's clear that the industry needs more support than it currently receives.
"Simply enough, for search professionals to consistently forecast to the accuracy expected of them, greater buy-in and investment in the field is needed. However, the industry consensus is that this support is currently unlikely to come without business decision-makers first seeing the accurate forecasts it would facilitate. It's high time this frustrating paradox, which continues to hinder the efforts of well-meaning search professionals the world over, changed."
Source: https://www.seomonitor.com/