2018 in images: Shutterstock reveals most search for photos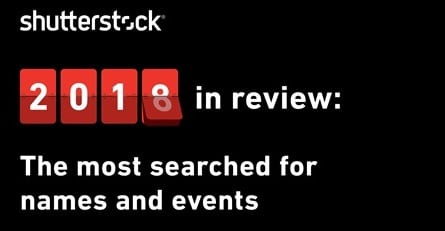 With 2018 now at an end, Shutterstock looks back on the year's most searched for names and events around the globe.
By combining year over year growth in searches and expert opinion from Shutterstock's photo editors, a shortlist of names and events across fashion, entertainment, sports and news are highlighted in the inaugural Editorial Year in Review report.
The analysis of search data also provides insight into who the rising stars are for 2019. People to watch as 2019 and the award season begins.
On the rise:
Camila Cabello: youngest name in our top 100 searches
Kylian Mbappe: Most searched for World Cup player
Naomi Osaka: Most searched for new female athlete
Kaia Gerber: Most searched for new name in fashion