Online travel trends: Amsterdam top search destination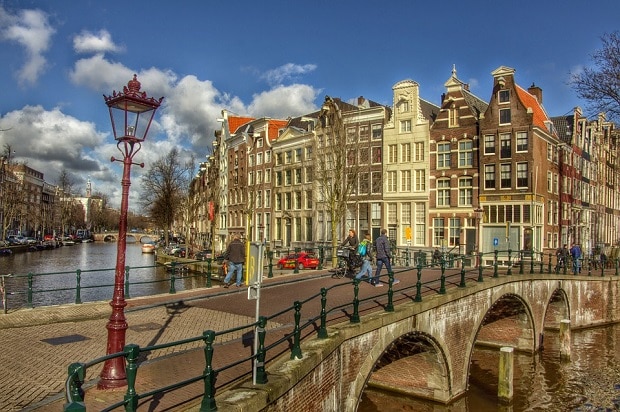 Amsterdam tops the list when Brits are looking to book flights and hotels online, according to new research.
Highlights from the study, from SEMrush include:
Amsterdam is the UK's most-searched holiday destination when it comes to booking flights and hotels online, with a growing lead on its European rival Paris
After the Eurostar began its service between London and the Dutch capital, online searches for travelling to Amsterdam via rail have doubled
For all-inclusive holidays, Mexico topped the list for the second year in a row, followed by Dubai and Benidorm
The Dutch capital beat the likes of New York, Barcelona, Paris and Dubai, to claim the top spot on the list of total searches for flights and hotels in cities around the world. Of all the cities in all the world, it appears that Amsterdam has captured the hearts of most Brits – that is if they're looking to book a flight or hotel online.

Amsterdam's appeal as the most desirable destination for British tourists shows no sign of slowing down. Whilst Paris retained its spot as the most-searched city to travel to by train, searches for Amsterdam in this category doubled in the past year – very likely a result of the Eurostar beginning its service to the city in April 2018.
Most-searched weekend breaks
The French capital managed to maintain a clear lead ahead of its Dutch rival in the list of the most-searched cities for weekend breaks. Paris topped the list once again, followed by Amsterdam and New York. The Big Apple beat a number of European cities by a significant margin, including Rome, Dublin and Barcelona.

All-inclusive holidays
For the second year running, Mexico claimed the top spot in the list of most searched all-inclusive destinations from the UK. Second-placed Dubai showed a little growth this year, maintaining its lead over third-placed Benidorm. Cancun and Amsterdam completed the top five, with Barcelona once again relegated to sixth place. Goa, Abu Dhabi, Marrakech and Antalya finish the top 10.
Olga Andrienko, Head of Global Marketing at SEMrush, commented: "Amsterdam has long been a favourite destination for Brits and it is interesting to see this quantified through online search data. It is enlightening to see how the search volumes for Amsterdam and Paris have changed year-on-year, especially in light of the Eurostar now offering services between London and the Dutch capital.
"The travel sector should take note – search engine data can often help to identify industry trends before they occur, and with this latest data, it appears that Amsterdam may continue to displace Paris as the UK's favourite travel destination."