Mars and Fox have teamed up to create four "Bite Size Horror" spots to celebrate Halloween.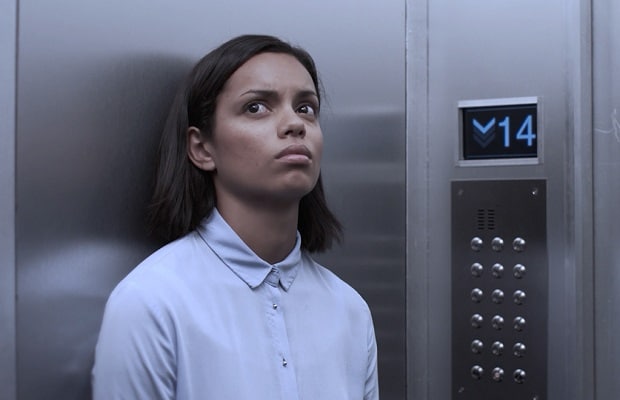 The brand, which makes M&M's, Snickers, Skittles and Starburst, produced four two-minute films to coincide with Halloween. (One for each of the above-named treats) that play like scary vignettes, wholly unrelated to the candy they're promoting.
Each cinematic video builds in suspense to a truly spine-chilling conclusion, proving that the best marketing doesn't at all feel like marketing—and doesn't even have to mention the product it's promoting.
The one that's achieved the most attention is "Floor 9.5," presented by Skittles, written by Simon Allen and directed by Toby Meakins.
"Floor 9.5" ran during a Yankees-Indians playoff game on FS1 last week, and judging by the Twitter reactions, it clearly freaked people out.
The film tells the creepy tale of an office worker who gets stuck between the 9th and 10th floor of a building while riding the elevator. When the elevator doors open, she sees a man standing in the shadows, facing away from her. He asks for her help, and against her better judgement, she obliges.
The three other films that have rolled out so far are presented by M&Ms, Starburst and Snickers.
The M&Ms film, "The Road," features a dad and his daughters visiting a desolate stretch of road that's rumored to be haunted by the ghost of a motorcycle rider who died there.
Starburst's "Replacement" concerns a young boy who is visited, and then usurped by, a frightening, masked doppelgänger.
View all the short films below: