Instagram beats Facebook as UK Gen Z's favourite social media platform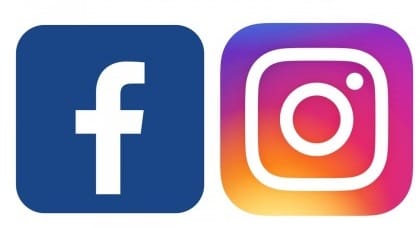 Instagram, not Facebook, is UK Gen Z's favourite social media platform, according to new study.
According to a study by Streetbees into global social media platform usage and preferences, 89% of 18-25s in the UK say they use Instagram, more than the 87% who say they use Facebook. In addition, almost half (49%) of the 18-25s surveyed said Instagram was their favourite social media platform, against only 18% who said Facebook.
More 18-25 users said they are using Facebook less than they were 1 year ago (33%) than those who said they were using it more often (26%).
In addition, 36% disagreed with the statement 'I trust Facebook as a company' (against 39% who agreed), while 41% disagreed with 'I trust Facebook to keep my personal data safe" (against 39% who agreed).
Of those UK 18-25s who say they are using Facebook less, 69% said they preferred Instagram instead, while 19% named Snapchat and 13% Twitter.
However, nearly 9 in 10 (89%) of all UK 18-25s surveyed still said they check Facebook at least once a day, while over half (52%) check the platform 4 or more times a day.
Oliver May, co-founder at Streetbees, the global intelligence platform, said: "Our research shows the rapid pace of change in what social media platforms younger generations use. In the UK, Generation Z is migrating away from Facebook, with this shift driven in part by concerns over trust and data security."
Selected responses from some of the UK users surveyed includes:
"Because I find the content on Instagram more interesting and engaging in a positive way than on Facebook. Also most of my friends post mainly on Instagram only." (female, 24)
"Not enough engaging content. I realised I was on there not paying any attention and just scrolling through the newsfeed for the sake of it." (female, 23)
"I don't enjoy how social media makes me compare my life to others. It often makes me feel quite negative about things, although I haven't got rid of it as it connects me to some people I would otherwise lose." (female, 23)
"It's been the same for years, probably had enough of it, also Instagram seems to be what's killing Facebook." (Male, 21)
Elsewhere in the world, findings include:
In the US, Facebook is still used by more of Gen Z than Instagram (86% vs 71%) and is more people's favourite site too (40% vs 25%)
In India, YouTube was more people's favourite platform than Facebook or Instagram
Methodology
The figures in the article were taken in March 2018 from over 1,200 people in the UK, US and India. Over 800 were in the 18-25 age range.
All of the data was collected by mobile and web surveys, and is accurate to within 5 percentage points 19 times out of 20.